Israelis fear Iran's nuclear plans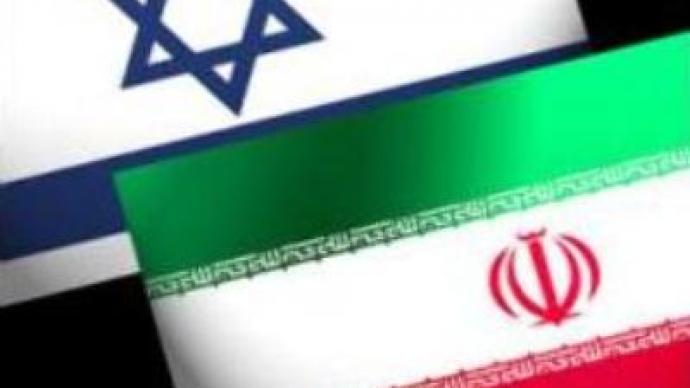 As Iran defies the international community over its nuclear programme, Israelis are becoming increasingly fearful of a nuclear-armed Iran. Most Israelis believe they cannot continue to live under the threat of a nuclear Iran for much longer.
This week emergency services around the country carried out one of their largest rescue exercises ever, and for the first time they trained in how to respond to a nuclear attack.In Israel a battle for public opinion continues. Many Israelis believe their government is losing the propaganda war.Shmuel Plato-Sharon, an immigrant from France, has taken matters into his own hands. In a small office in a shopping centre in downtown Tel Aviv, he has set up his own radio station to fight the most famous Arab news channel Al Jazeera. His staff is only 3 people. Their budget is small, but their passion huge.
"You remember David and Goliath. David was small and Goliath was big, and David killed Goliath. I think only the truth wins in the end. This is a war,"
says Shmuel Plato-Sharon. Meanwhile, a leading Arab affairs journalist feels different. Having dedicated his life to covering the Arab world, Yoram Benor is not an ordinary Israeli journalist. He speaks Arabic perfectly and wrote a book about his experiences living undercover as an Arab in Israel."
Israel can take the initiative to attack Iran and destroy its nuclear plans, but Israel cannot do it without the United States' OKay, even if it is OKay, the OKay will be secret and America looks the other way. the US won't do it at the moment,"
says Yoram Benor.During the 1980s the country had to deal with the same threat, when Iraqi leader Saddam Hussein was making quick progress on his nuclear project. Then, Israeli leaders decided to deal with the problem by themselves.Brigadier General Zev Raz, a pilot who dropped the bomb on the Iraqi nuclear reactor, believes Israel should not act alone now.
"It's much more complicated because Iran is much further than Baghdad, and the project is not one point – it is at many points underground, it's much more complicated but it's possible,"
says Zev Raz, Israeli air force pilot.It is not only the politicians who are struggling with the Iranian question. The problem is being compounded from another quarter – religion.Rabbi Rafael Mamo who is known throughout Israel for studying the secret mystical books of the Jewish religion, believes that a solution for the Iranian problem will come soon.
"In the books we see that by the end of 2007, with the help of God this problem will be solved. Maybe the Iranians are trying to show they have quit their project, but they have not. There will be some military activity against them and I hope with the help of God it will be successful,"
believes rabbi Rafael Mamo.
You can share this story on social media: