Israel launches retaliatory strike on Gaza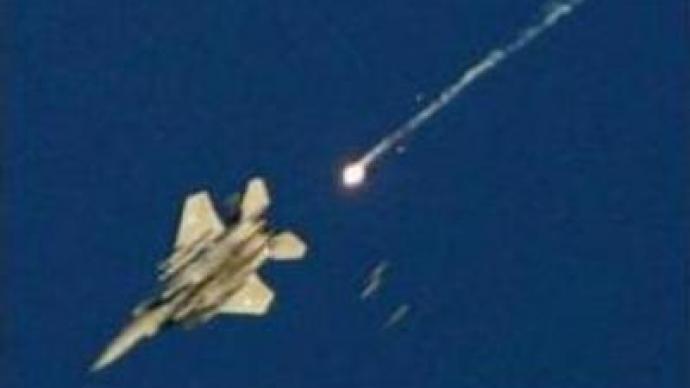 Israel has launched an air strike on Gaza in retaliation for a spate of rocket attacks on the Southern Israeli town of Sderot. More than 20 Qassam rockets have been fired in the space of 48 hours.
Several houses were hit and more than 20 Israelis injured, one woman seriously.The violence threatens to bring down the fragile two-month-old Unity Government.Analysts suggest militants are doing this as a diversion from the internal Palestinian violence, as nothing unites the Palestinian people more than an attack on Israel, the common enemy.This attack comes after four days of increasing violence in Gaza. 15 people have been killed in the latest gun battles between rival Palestinian groups – Hamas and Fatah.The rocket fire threatens to draw Israel into the Palestinian's internal fighting in Gaza.But Israeli Government spokesperson Miri Eisen says Israel will determine when to get involved.
"We will choose the time, the place to respond, and we will protect our citizens. The Israeli citizens in southern Israel will not live under this barrage. We will not let Hamas – after killing their own people – export this into southern Israel,"
Miri Eisen stated.
You can share this story on social media: