Cinematic music maestro passes away
Published time: 28 Dec, 2009 07:23
Edited time: 28 Dec, 2009 11:36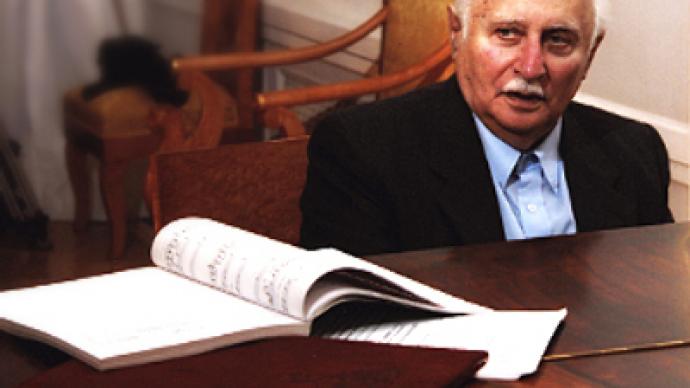 Oscar-winning Russian composer Isaak Shvarts, best-known for his music pieces for films, died on Sunday, aged 86 years old.
Since 1959, the prolific Soviet composer wrote music for over a hundred films, theater productions as well as symphony and ballet pieces.
During his long career, Shvarts' talent was praised by his admirers and recognized by established professionals, including film buffs at Cannes, Venice, Berlin and London.
His credit soon went beyond the Russian and European communities, winning Shvarts an Oscar for his score for 1975 masterpiece "Dersu Uzala" directed by legendary Japanese director Akira Kurosawa.
Shvarts worked with many of Russia's leading directors whose films gained extra recognition for their catchy music, especially melodies from such Soviet classics as "White Sun of the Desert" and "The Captivating Star of Happiness".