Georgian veteran of Iraqi war seeks political asylum in Russia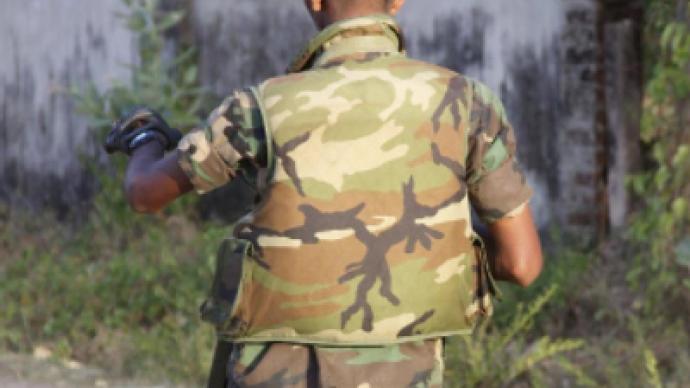 A former military serviceman from Georgia has requested political asylum in Russia after the authorities in his country deprived the man and his family of housing.
David Davitashvili told the Novosti-Gruziya news agency that he was on military service from 1996 through 2008. In 2006 he was deployed to Iraq as part of the Georgian contingent of the Multi-National Force. His family lived in a garrison district in the Georgian capital Tbilisi, but this year the Defense Ministry asked them to leave their state-owned house.
An activist of the People's Party movement, Aleksandr Shalamberidze, told the press on Wednesday that the war veteran had repeatedly addressed the Georgian president and top officials in the Defense Ministry, but received no answers.
"We ask for Russian asylum as no one needs us in Georgia," Davitashvili's wife told reporters.
Georgian authorities have not yet issued any comments on the incident.
Relations between Russia and Georgia soured following Georgia's attack on the breakaway republic of South Ossetia in 2007. Several Georgian citizens, including journalists and military officers, have already asked for asylum in Russia, saying they feared political repressions. Some of them were granted refugee status.
Several Russian soldiers also have fled to Georgia seeking asylum. The soldiers gave hard service conditions in the Russian army as their reason.
You can share this story on social media: