International community willing to help Lebanon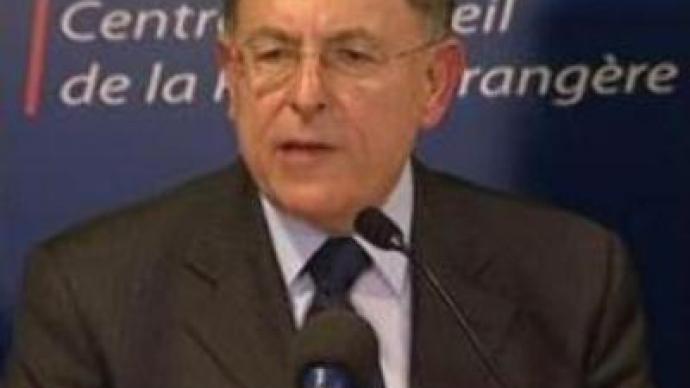 Leaders from more than 40 countries and organisations are gathering in Paris for a high-level conference on Lebanon. Its aim is to raise billions of dollars for the beleaguered country.
U.S. Secretary of State Condoleezza Rice, the UN Secretary General Ban Ki-Moon, the Arab League Secretary General Amr Moussa and the European Commission President Jose Manuel Barroso are attending the conference, chaired by French President Jacques Chirac. A high-level delegation from Moscow, headed by the Russian Deputy Foreign Minister, Aleksandr Sultanov, has also arrived. Russia has played a major role in rebuilding and reconstructing Lebanon. For almost 3 months a team of military engineers was in the country helping rebuild some 10 bridges – which the Lebanese now call "Friendship Bridges". The Syrian government has not been invited to the conference.
"Damascus is not trustworthy,"
the French president is quoted as saying. The conference is expected to raise some 3.8 BLN euros. Meanwhile, the host nation France, has offered Lebanon a loan of $US 650 MLN at a low interest rate. The United States and the European Union have pledged donations worth more than $US 1.2 BLN. Lebanese Prime Minister Fouad Siniora says his country desperately needs the money to pay for reconstruction work following last year's war between Israel and Hezbollah. At this point the Lebanese government faces some 30 BLN euros in public debt. So most of the money will be used by Lebanon to pay off its short-term debt. Another part of the funds will be spent on running expenses such as soldiers' pay, and electricity. However, one of the things being pressed at the conference is the ability of Fouad Siniora's government to go ahead with the reform package he announced earlier in January. The reforms have been criticised by Hezbollah who says they will bankrupt the country. The package aims to increase the value-added tax and gasoline prices. The Lebanese prime minister claims these reforms are necessary for the country to be able to reassert itself.Still, the question remains whether the Lebanese government is able to reconstruct the country or whether it will stay paralysed by its internal political stand-off.
You can share this story on social media: