IAEA chief in Japan to discuss North Korea and Iran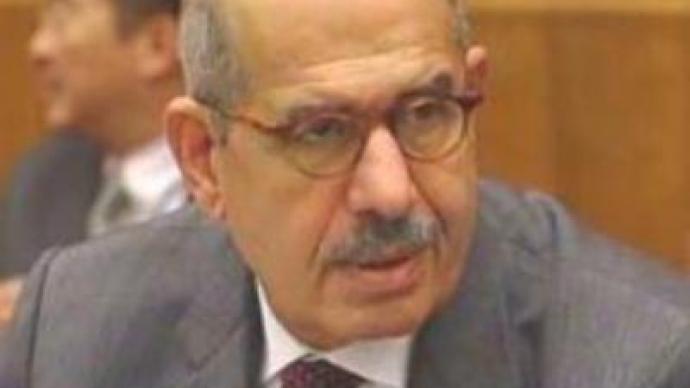 Global nuclear non-proliferation efforts are in the limelight, as the head of the International Atomic Energy Agency Dr Mohamed ElBaradei arrives in the Japanese capital Tokyo for talks with the country's officials.
They'll be discussing the nuclear disputes with North Korea and Iran, as well as issues concerning the strengthening of the international nuclear non-proliferation regime.El Baradei is scheduled to stay in Tokyo until next Monday. It's been reported that one of the main aims of his visit is consolidating cooperation between the IAEA and Japan.Daniil Kobyakov, an analyst from the Centre for Political studies in Russia, discussed Dr Mohamed ElBaradei's visit with Russia Today.
Mr Kobyakov said North Korea's decision to test a nuclear bomb in October came about because of U.S. foreign policy.The expert said that the non-proliferation treaty is facing challenges on some fronts in the world today.
"It is fair to say that now it is deep crisis. On the other hand, one should also understand that regionally the non-proliferation treaty was a sort of a bargain when non-nuclear states promised not to develop nuclear weapons, but in return they were promised to be transferred with the peaceful nuclear technologies from nuclear weapons states and they were also promised to have security on their borders and non-interference in their affairs basically. Therefore, the nuclear factor today plays such an important role probably because certain states feel insecure and global powers provide not enough assurance, and do not provide enough peaceful technologies. So this problem should be addressed in a very complex manner. On the one hand the sanctions regime has to be in place in the IAEA, and UN Security Council has such mechanisms. But on the other hand it is also important to maintain this system of non-proliferation treaty which was originally set up,"
he mentioned
You can share this story on social media: