Fury over horses "burnt alive" to stop epidemic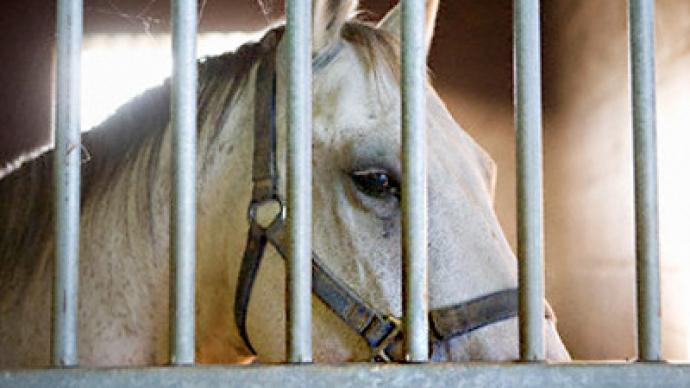 Prosecutors are investigating alleged animal cruelty in Central Russia, where sanitary workers reportedly burned six living horses as part of a quarantine meant to stop the outbreak of the dangerous African swine fever (ASF).
The lethal viral disease was reported in February at a farm in the Nizhny Novgorod region. ASF is highly contagious and lethal, killing up to 100% of affected animals. Without any cure or vaccine known, the only effective way to stop an epidemic is to put to sleep and burn to ashes all potential carriers in the quarantine area.That's exactly what the local sanitary services near the city Dzerzhinsk were doing, when scandal erupted. Among the animals ordered for elimination were six horses and a pony from stables owned by Ekaterina Shuvalova. The equines worked for entertainment at the city's parks, schools and kindergartens, and were well-known and loved by the residents.Despite vocal protests, all the horses were killed and burned. Some eyewitnesses claim that the animals were not properly put to sleep and were burnt alive. Shuvalova called for an investigation into animal cruelty. Locals also plan a rally in front of the city administration building to protest the death of the horses.Sanitary services remain firm that they did the right thing and followed the orders of the governor of the region.
You can share this story on social media: