Heaviest snow ever recorded hits Russia's Far East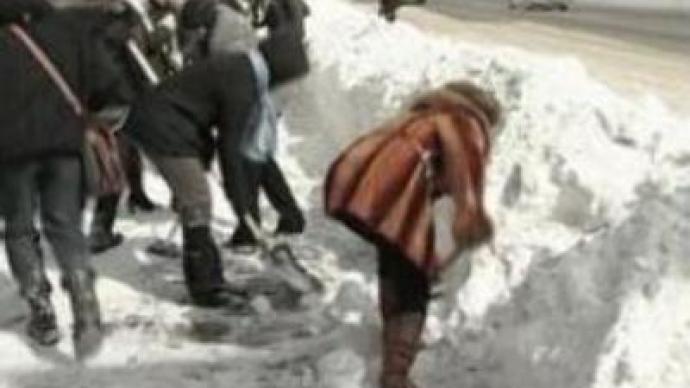 Over 1,000 residents in Russia's Far East remain without electricity, following a heavy snowstorm on Monday. The airport and the ferry stations in Vladivostok return to normal after they stopped working, blocked by one-metre snowdrifts.
Traffic has resumed, but the emergency work to clear the roads and restore power to the region is still hampered by deep snow.Weather forecasters say the snowstorm that knocked down transmission lines, has been the heaviest in the entire 130-year history of weather observation.'
All the social institutions, hospitals and educational establishments are using alternative sources of electricity, but residential homes are still without power supplies. 52 people and 23 machine units are currently working to restore the electricity, but at the moment we can't tell exactly when it will be switched on,'
Timur Kasaev, Deputy Head of Emergency Department, said.
You can share this story on social media: