Health of 7 survivors of bus crash still alarming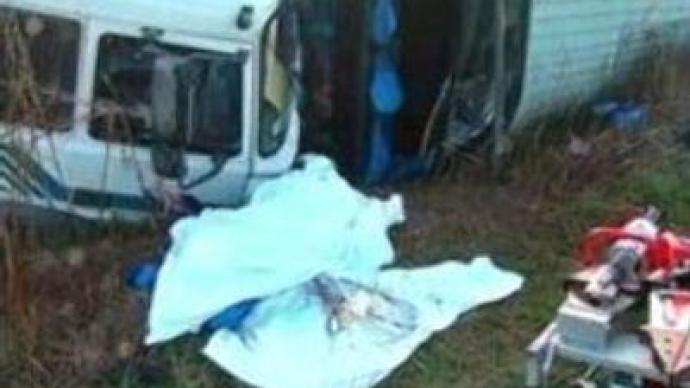 Seven Russian tourists are still being treated in hospital after a bus crash on the outskirts of the Italian city of Ferrara. Doctors say four of them remain in a serious condition.
According to Russian consul, Oleg Terentyev, the bus carrying 54 Russian tourists had to slow down on the road due to a thick fog. While braking down, it collided with an Italian truck and was skidded off the road. The Italian media have blamed the accident on the Russian bus driver – allegations the consul has denied. As a result of the crash, all of the passengers received injuries and one Russian tourist, Lyudmila Porvatova, was killed.The tourists who survived the accident and have been discharged from hospital say they want to continue their trip around Italy.
You can share this story on social media: