Great award for one phrase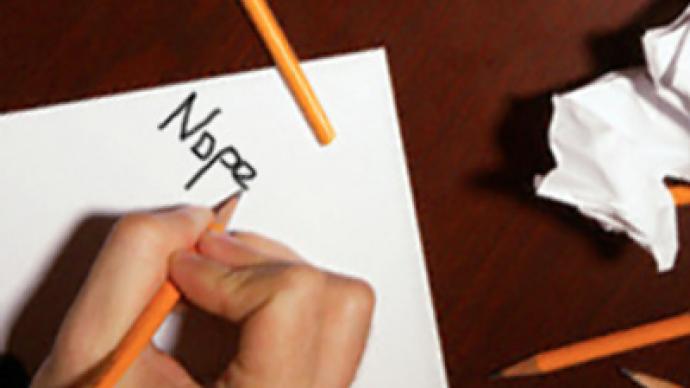 An author of a "one-phrase" novel has been awarded for "the most original work of 2009, developing the principles of minimalism in Russian literature," Itar Tass news agency reports.
Vladimir Blinov received the "Nobel Prize Buka" for his book "The novel with no title," which consists of one phrase: "Nope! I'll do it by myself [female pronoun – ed.]."
In "The novel with no title" there are also some illustrations drawn by the author and the article of lit-crit Konstantin Komarov, where the expert discusses "lit minimalism" – the vehicle used by Malevich in his "Black Square" and by John Cage in his drama "4'33"( the play runs for 4 minutes and 33 seconds). Komarov also notes that the author of such a book expects his readers to take part in the "creation."
The "Nobel Prize Buka" was established in the city of Ekaterinburg by the Old Man Bukashkin association, dedicated to the artist Evgeny Malakhin. This community promotes original principles in art.
You can share this story on social media: