Girl's arm amputated: inevitable step or doctors' mistake?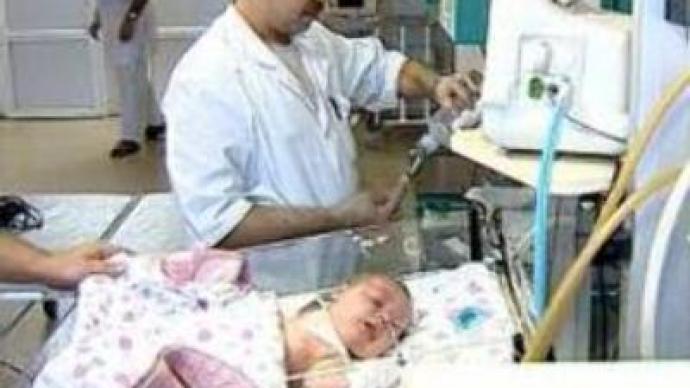 Preliminary hearings of the case dealing with a Russian girl, Sonya Kulivets, have been held ahead of the trial, which is due to start later this month in Krasnodar. The case was opened after the girl had to have her arm amputated.
The Prosecution claim medical error was to blame while medical staff say the incident happened because the young girl suffers with a blood disease.Sonya was two months old when she was taken to hospital with hoping-cough on December 31 of last year. When a nurse tried to inject a drip into her arm she allegedly stuck the needle into an artery instead of a vein. The blood from the artery is said to have begun to thicken, stopping her circulation. Several days later her arm had to be amputated despite efforts from doctors to save it.The doctors who were responsible for Sonya's treatment claim she has a blood disease which caused a clot in her blood vessel, or thrombosis. This in turn led to the amputation, but the girl's father disagrees and says he is seeking justice for his daughter.Hopefully she will be able to use an advanced prosthesis in the future, so she can have full movement. But doctors amputated the whole of her shoulder joint and for the time being only an artificial limb is possible.The father does not believe his child has a blood disease and is demanding an independent medical enquiry into the case. He says he wants to prove both the doctor and nurse are guilty of negligence.This case has attracted attention not only from the media in Russia, Minister of Health and Social Development Mikhail Zurabov has offered his support and promised to oversee the case. In Krasnodar itself it has already been dubbed one of the most complicated cases the region has seen and the trial is not expected to be over quickly.
You can share this story on social media: