German police break-up anti-G8 demos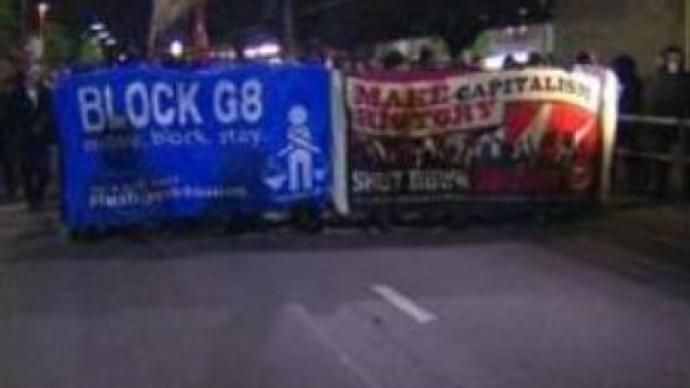 Police in Germany have clashed with demonstrators who took to the streets of Hamburg after the authorities raided a series of left-wing activist centres suspected of planning to disrupt next month's G8 Summit in Berlin.
The authorities say they launched the raids as a pre-emptive security measure ahead of the summit.Prosecutors say they are investigating more than 18 people suspected of organising what they called a terrorist group.Around 2,000 protestors took part in demonstrations with some firing flares and throwing bottles at riot police. The latter used water cannon to disperse demonstrators and bring the situation under control, and also resorted to batons. Although no one was seriously injured, two police officers were taken to hospital and several demonstrators were detained.In Berlin around 3,000 people marched peacefully through the streets to protest against the raids. They were holding banners calling for the G8 Summit to be cancelled.
You can share this story on social media: