Russian conductor honored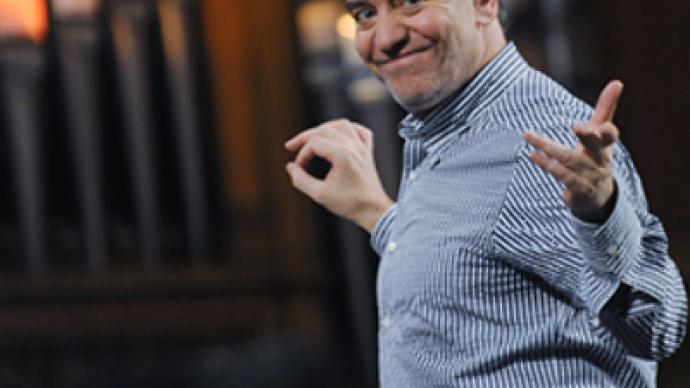 One of Russia's top conductors, Valery Gergiev, has been awarded at the prestigious Dresden Music Festival in Germany.
The coveted Saeculum Prize – worth 25,000 Euros – recognizes the work and professional effort of acclaimed musicians and artists from all over the world.
Among the previous winners of the Saeculum Prize were Gidon Kremer, Kurt Masur, Gustavo Dudamel and John Neumeier.
Until recently it has been awarded to honor an artist's life work, as the Latin word "saeculum" can be translated as "age" or "generation".
However, since 2009 the festival's policy has changed toward evaluation of the winner's commitment to educational programs and fostering the love of music among younger generations.
Even while working as Artistic and General Director of the Mariinsky Theatre, maestro Valery Gergiev has devoted much attention to programs for children and young people.
In addition, he has performed with many of the world's renowned musicians and orchestras including the Wiener Philharmoniker, the orchestra of La Scala and the Rotterdam Philharmonic Orchestra. Since 2007 he has been Principal Conductor of the London Symphony Orchestra.
Gergiev will pick up the award on May 25 while the Mariinsky Orchestra will be on tour in Dresden.
"I feel connected to Dresden. It is here that I took some of the most important steps in my career. Without a doubt, it is a great honor for me to appear next to previous laureates of the award," Gergiev was quoted as saying.
Valery Gergiev has pledged that he will use his prize of €25,000 for the development of the Tchaikovsky International Competition – a Moscow-based contest for pianists, violinists, and cellists between 17 and 32 years of age and vocalists between 17 and 34.
Maestro will actually receive his Saeculum prize when the Mariinsky Theatre orchestra performs at the Dresden Festival on May 25.
You can share this story on social media: