Georgians to get more information on contraception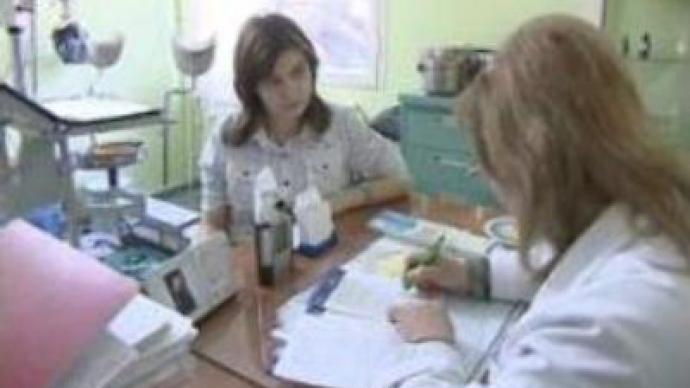 The Georgian authorities have decided to take action following a recent survey which revealed that most Georgians are still unaware of contraceptive methods. That is partly explained by the fact Georgian society remains quite conservative.
Doctors at maternity wards the the Georgian capital, Tbilisi, say that less than half of their patients follow the advice given on contraception. Sometimes during a consultation the doctor has to explain the benefits of contraception to a disapproving partner. That is why doctors welcome more information. Unfortunately many still consider contraceptives to be medical interference rather than helping to prevent unwanted pregnancies.The Georgian Orthodox Church's view is partly conservative. It doesn't completely approve of using contraception, and abortions are condemned. The Church also thinks that financial difficulties stop families from having more children.
"If we want to help young families, we must help them economically and psychologically. Then they will not have the problems of abortions and contraceptives and any child from God will be accepted. When a child is conceived it is already a decision from god,"
says Father Zakharia.However, slowly the idea of contraception and family planning is finding its way through to Georgians. Educating people by carrying out a pro-active information programme is also helping to improve the current situation. So while the use of contraceptives is still not considered by some as a way of preventing unwanted pregnancies, for many others it is already a part of their everyday lives.
You can share this story on social media: