Georgian trial of opposition supporters kept secret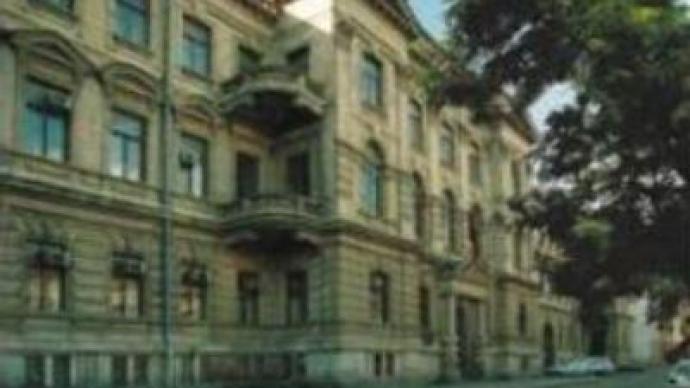 The Georgian Supreme Court has resumed a trial of a dozen opposition supporters in the country's capital Tbilisi. The judge announced the trial would be closed to the public and media.
The 12 defendants were arrested in September last year and accused of attempting to mount a coup.They are supporters of Igor Giorgadze – a Georgian opposition leader and the country's former Minister of State Security. They were detained after the Georgian Police carried out a large scale operation.The authorities claimed they had seized weapons and money, allegedly to be used during a planned coup led by Igor Giorgadze, who is now in exile. He has been on the wanted list since 1994.However, lawyers for the accused claim the arrests were illegal and law-enforcement bodies violated human rights.The trial was postponed several times before the City Court finally started the actual hearings.The long awaited day began with a setback for the accused when the judge announced the trial would be closed to the public and media. Earlier, the prosecution had requested closure in order to protect witnesses.
'Following the situation on protecting these witnesses and the constitution, because the case also has a confidential tag, we suggest the court continues this trial as a closed trial,'
Kote Tsatsua, the prosecutor, said. All of the accused except Maya Nikoleishvili denied the charges. She allegedly agreed to co-operate with the investigation. The 12 Giorgadze supporters and their defence lawyers think that the whole case is fabricated against them.
'I am very disappointed and the defendants and lawyers want the whole world to see what is going on here, and what the prosecution does, and how the judge listens to them,'
Robert Fogelnest, an attorney, stressed.Maya Nikoleishvili's presence in the trial was strongly demanded by the accused, but she was released from the courtroom at her own request. The accused and their lawyers openly criticised the judge's decision.After the trial was closed, supporters and lawyers of the accused held a small demonstration outside the court to condemn the justice system in Georgia. They think that society must be informed about the trial, which, according to them, is politically motivated.
You can share this story on social media: