Georgian retirees unhappy about pension changes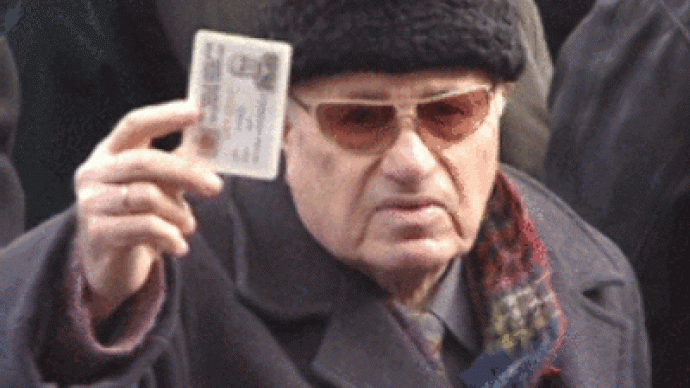 Hundreds of war veterans and pensioners have gathered in front of the Parliament building in Georgia, protesting against a government decision to change their pensions. Now they are going to receive bigger sums in cash instead of social benefits.
Earlier this month the Ministry of Health, Labour and Social Affairs began the monetarisation by converting social benefits on transport and utilities into hard cash.The veterans are unhappy and want their benefits restored, however the health minister says the decision is final. He says all retirees must be taken care of without privileges. The protestors have burned pictures of the minister in response.
"I am not happy about this,"
says Girogi Darakhvelidze, one of the protestors.
"It was a miracle that we came back from the war alive, we survived and then we rebuilt the country again. The little happiness we had was these benefits like to travel free, low bills at home. Now what?"
Though some pensioners prefer money instead of benefits.
"Of course it is fine; at least I won't use the transport much and save my own money to use on something else instead,"
says Eldar Vatsadze.
"I certainly approve of having more pensions then benefits."
WW II veteran, Shalva Sichinava, is one of the protestors. He joined the rally because he feels betrayed by the government.
"The biggest disappointment is that I feel betrayed, that all I have done in my life I have done for nothing,"
he says.
"We do not want to be rich, we want to be live like normal people."
But Mr Sichinava's small pension does not go very far and is not enough to get all the essentials. Since New Year almost everything in the market has doubled in price. Pensioners feel these protest rallies are their last hope to defend the rights they once fought for.
You can share this story on social media: