Georgia welcomes back Russian ambassador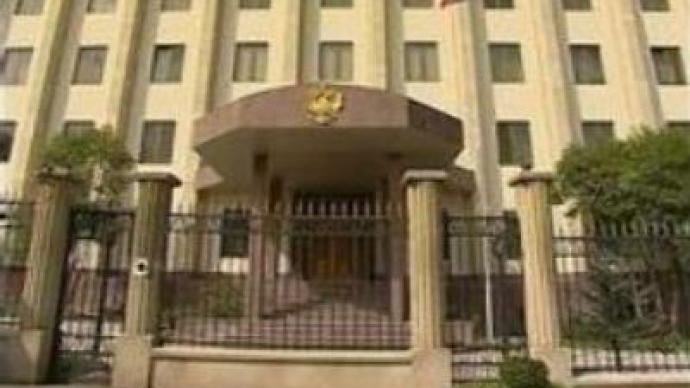 Tbilisi has welcomed Russia's decision to send its ambassador Vyacheslav Kovalenko back to Georgia, calling it a good sign in Russia-Georgia relations. However, some sensitive issues are yet to be resolved.
"The return of the ambassador means that contacts between us are forming again, this can be only welcomed. But we have our pricipals and two sides must continiue talks and negotiations,"
Kote Gabashvili, Georgian Parliamentary Committee for Foreign Affairs representative, commented. Vyacheslav Kovalenko was appointed ambassador to Georgia last July. But in September he was recalled to Moscow amid tense relations between the two countries. The dispute began after Georgian authorities detained 5 Russian servicemen on suspicion of espionage.President Putin says Russia intends to seek a settlement to the problems in relations with Georgia.
"Mr Kovalenko is going to a country with which Russia has been linked for centuries, not only by special relationships, but by good neighbourly relations. Our two countries have shared a unique fate for many centuries. Unfortunately, we have been confronted with well-known problems in our relations in recent years. There is still much work to be done. This work will be intensive and will be done on a daily basis. Russia's role in settling conflicts in the territory of former Soviet republics has been growing. This is another extremely important aspect of our activities,"
Vladimir Putin emphasised.MikhaiL Chernov, an expert on the Commonwealth of Independent States, says there are still many issues to be resolved between Russia and Georgia.
"The main sensitive issue is the observance of human rights in South Ossetia and Abkhazia, including Georgia's treatment of Russian citizens in this republics. One of the recent examples is the blockade of the only road from Russia to South Ossetia Tbilisi set up yesterday,"
the expert pointed out.
You can share this story on social media: