Gazprom's Medvedev makes it into Time's 100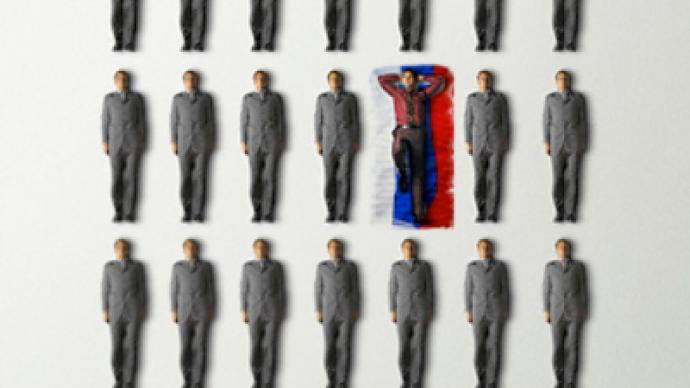 Gazprom's deputy CEO Aleksandr Medvedev has been included into Time magazine's list of top 100 most influential people on the planet for 2009 in the Builders & Titans section.
The 53-year-old has been called Gazprom's "link to the outside world."
Time marks that one third of the gas consumed in Europe passes through Medvedev's hands, and 60% of Gazprom's total revenues come from exports.
"[Aleksandr] Medvedev believes in a bright future for natural gas and looks beyond the present crisis to the day when Gazprom's capitalization will shoot to a trillion dollars," Time adds.
Last year, Prime Minister Vladimir Putin – back then Russia's President – was named by Time among the world's 100 most influential people.
This year, alongside Aleksandr Medvedev, Builders & Titans section also lists such people as media magnate and CNN founder Ted Turner, actor Brad Pitt, former NASDAQ non-executive chairman Bernard Madoff, the US Secretary of the Treasury Timothy Geithner and Mexican tycoon Carlos Slim.
The Leaders & Revolutionaries section of the list includes American President Barack Obama, British PM Gordon Brown, Iraqi PM Nouri al-Maliki, US Secretary of State Hillary Clinton, French President Nicolas Sarkozy and German Chancellor Angela Merkel.
US First Lady Michelle Obama, American golfer Tiger Woods, media celebrity Oprah Winfrey, Alaska Governor Sarah Palin and Obama's speechwriter Jon Favreau have all made it into the list's other sections.
You can share this story on social media: