G8 summit to test Russia-Germany friendship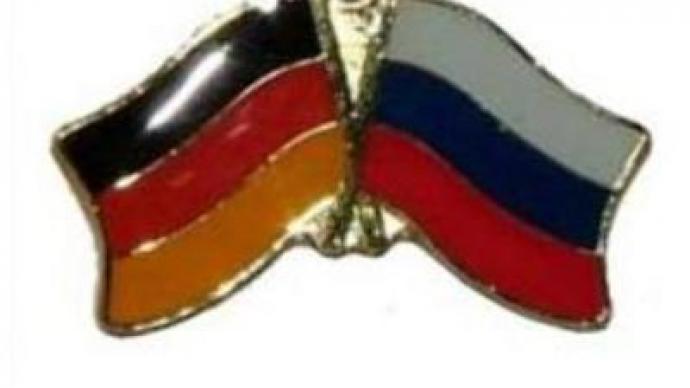 Business is the key word between Moscow and Berlin. Bilateral trade is growing, and Germany is one of the largest investors into Russian economy. But when it comes to G8, power politics takes centre stage.
"We will discuss climate change as well as the world's problems such as the Balkans, Kosovo's status, as it is customary at the G8 to discuss any problems that the member states consider important,"
said Vladimir Putin.Meanwhile, Europe's largest economy is dependent on Russian energy imports. When Moscow's energy disputes with Ukraine and Belarus sent shockwaves across Europe, Angela Merkel wanted re-assurances that Russia can be trusted.
"I understand and accept that Russia wants market prices for its gas and oil when dealing with Ukraine and Belarus. We also want to have reliable suppliers, and I believe it is critical to communicate such things to each other in the future and to communicate solutions,"
Ms Merkel said.The Russia-EU summit in Samara, presided by Ms Merkel, pushed the tensions further. A disappointment for Angela Merkel was that even Germany's clout wasn't enough to kick-start the talks on the new Russia-EU partnership and co-operation agreement with Poland's veto firmly in place.The two leaders also exchanged punches over Russia's human rights record when some would-be protesters were prevented from getting to Samara. Ms Merkel said it was not right to detain a person, whom the authorities suspect of acting against the law, before he actually does so. President Putin parried saying European law enforcement agencies didn't refrain from taking preventive steps and citing as an example the recent events in Hamburg.And in Heiligendamm, keeping tensions under the surface may prove a challenge. After Russia's big debut as the G8 chair last year, Angela Merkel made it clear her priorities are different. Getting Africa on the agenda, she is picking up where Tony Blair left off two years ago. But relationships within the G8 are getting increasingly thorny.
"Germany was very open to bilateral co-operation on energy issues, but when it came to global plans it had to follow the European position. As a member of NATO, Germany has to co-operate with the United States on all aspects including the anti-missile defence,"
believes Boris Makarenko from Centre of Political Technologies.
You can share this story on social media: