Frog-hunting jeopardises eco-balance of Far East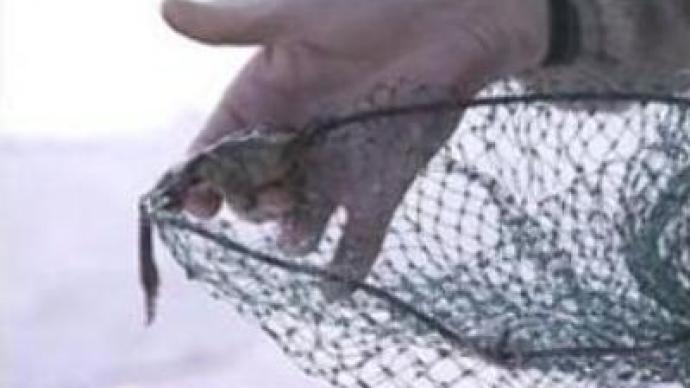 Border guards in Russia's Far East have to deal with a new sort of smugglers. Chinese poachers infiltrate onto Russian territory to steal frogs. It may sound like a joke, but the frogs are worth thousands of dollars on the black market.
They're valued for their fat which is used in Chinese medicine and cosmetics.
China's own frog population has suffered a steep decline in recent years, and it is suspected that Chinese poachers cross over to kill the frogs, which hibernate under water in winter time, in their natural habitat.Border patrols cannot cover the whole stretch of the border between the two countries. And, despite three-year prison sentences for poaching and the fact that two men were caught late last year, the problem is getting worse.
"Removing the frogs from the ecological chain leads to a breakdown of the ecological balance,"
warns biologist Irina Maslova of the regional State Biosphere National Park,
"which can have disastrous consequences."

In frog-hunting sophisticated herbicides are used, which poisons the rivers, their flora and fauna. Frogs are just the latest victims of the environmental tension on the Sino-Russian border. The Siberian tiger and Far East leopard have been hunted nearly into extinction.
You can share this story on social media: