Fresh water cut to South Ossetian capital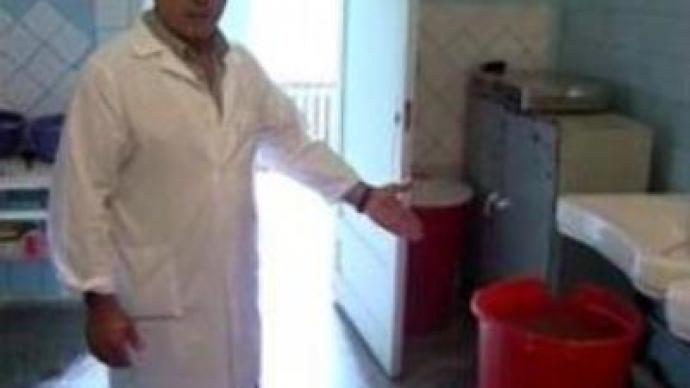 A dispute between Georgia and South Ossetia over fresh water has left the breakaway republic's capital Tskhinvali without supplies for over a week. Doctors are warning the stand-off could lead to an epidemic outbreak.
A small spring has become the only source of portable water for the whole city. People are lining up to fill their cans with a fresh supply of water to last another day. Some drive away in cars, others have to walk several kilometres back home in the heat, carrying heavy backpacks.Tskhinvali is the capital of the breakaway Georgian republic of South Ossetia, not recognised internationally. The only water pipe that supplies the city with fresh water passes through several Georgian villages on its way, where, as Georgian authorities claim, there have been numerous cases of citizens using the water without paying for it. Georgia claims that the fact that its own citizens are stealing the water provides sufficient grounds for it to cut off the supply to all the people of Tskhinvali. The situation has gone on for more than a week now.The lack of water is especially critical for hospitals, where only industrial water unsuitable for medical purposes is available now.
"Restrooms are not functioning properly in the hospital. Our laboratory cannot produce distilled water for medical solutions,"
says Nodar Kokoev, head physician.Citizens resort to any source of water, even the one which is used to spray the roads and is not normally considered potable. Doctors warn if the water stand-off continues it could lead to an outbreak of intestinal diseases given the hot weather that has set in the region.
You can share this story on social media: