First baby born in Russia in 2007 receives money from national project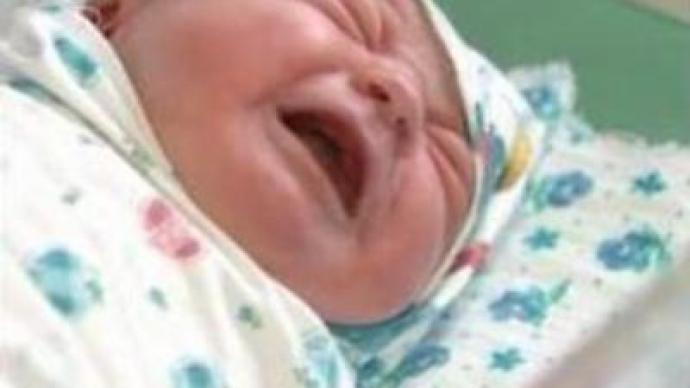 The first child in Russia eligible to receive a financial award under a project to boost the birth rate is reported to have been born in the city of Novosibirsk. The baby boy was born on Monday, January 1, at 3.40 am local time, weighing 3 kg.
As Russia's population continues to shrink at a dramatic rate, there are warnings that in the future the country may simply have too few people to function properly.Therefore, the national priority project was introduced to tackle this problem.According to the project, from 2007 onwards, financial awards of around $US 10,000 will be given for every second and third child born into Russian families. The money will be received on the child's third birthday.Monthly childcare benefits will also be doubled.
You can share this story on social media: