Film to help fight against drug addiction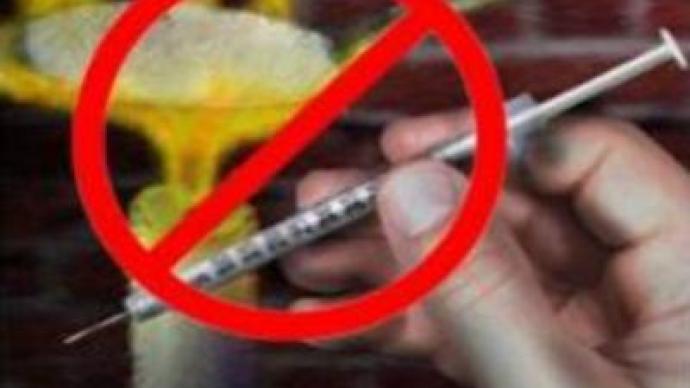 In the Russian republic of North Ossetia a movie,"Swallows have arrived", featuring local drug addicts and their struggle to overcome their dependency, has become a key part in an anti-drug campaign.
The film was shot entirely in the city of Vladikavkaz, the capital of North Ossetia, which is one of Russia's North Caucasus republics, where drug-taking has become a serious problem. For University Professor Irlan Khugaev, who plays the main character, acting is new to him. Although he doesn't know much about drugs personally, he says he witnessed many such tragedies among his friends and students. This helped him shape his screen character – a university professor who lives a double life of teacher by day, and a junkie nicknamed "Pik" by night.
"It's a man with an uneasy fate, but his conscience is still alive. His soul is alive, and it causes him a lot of problems,"
says Irlan. Pik finds himself alienated. He's too much of a gentleman to steal. But he runs out possibilities to get the next dose. With his books, poetry studies and philosophical questions, he doesn't fit in the world of junkies, crooks and police brutality.The people of Vladikavkaz are known for their strong traditions when it comes to family values, cultural and spiritual integrity. However, over recent years, unemployment in the republic has grown high. Together with other social problems it has led to a steady increase in drug abuse statistics, especially among the young.An anti-drug campaign has been launched by local sports celebrities. Soccer and wrestling are enormously popular with the local teenagers, and according to the athletes, it's one of the ways of keeping kids off the streets.But despite these efforts, doctors say the consumption of cheap drugs in North Ossetia has reached an all-time high.Marina Dzakhova , a Therapist For Substance Abusers, says
"At this moment in our clinic we have a database with 2413 drug addicts. This is a recorded number, but in reality there's a lot more drug users. The figures can be easily multiplied ten."
While some people in North Ossetia are calling for old-fashioned restrictive methods, and even detention as a way of fighting drug abuse, others are not so certain.The movie "Shallows have arrived" has been very popular in the region and beyond. Aslan Galazov, the film's director, says art can also be a powerful tool in the war against illegal drugs.
"Pik has found salvation through literature. If we look at that in a broader sense: could culture help in solving the drug problem? I think it could be very helpful,"
says Aslan. Finally, Pik's life is returning to normal through painful suffering, fights to overcome the agonising withdrawal symptoms. One day he sees a flock of swallows in the sky – something that he interprets as a good sign. However, in real life, for thousands of drug addicts, the choice is still to be made.
You can share this story on social media: