No criminal case will be launched into fetuses' dump case
Published time: 3 Aug, 2012 14:22
Edited time: 3 Aug, 2012 18:22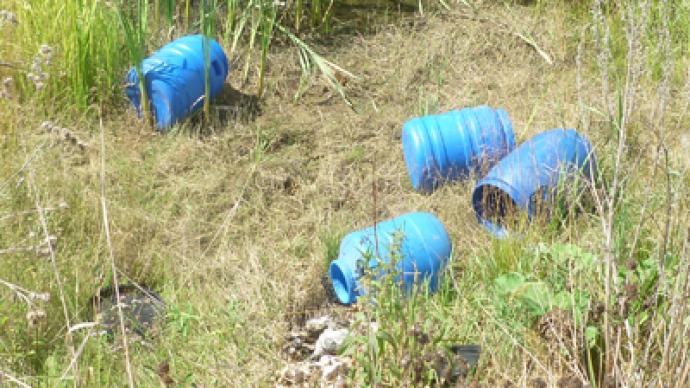 Police and prosecutors have decided not to launch a criminal investigation into the more than 250 human fetuses discovered dumped in the Urals in July, because the incident constitutes an administrative offense.
­Local police spokesperson Valery Gorelykh said on Friday that it is unclear who was responsible for the dumping, but that their actions will "constitute an administrative offense of violating medical waste disposal rules."

The four barrels containing hundreds of human fetuses dumped in a Urals forest belong to the Urals State Medical Academy, Gorelykh reported.

The head of the academy was ordered to determine who was responsible for the illegal dumping.

"Within a month, the rector should take action and report to police about it," Gorelykh said. "Otherwise, he will also face an administrative case on non-compliance with official orders."

Several barrels containing 248 mummified human fetuses, aged 22-26 weeks, were found on July 22 in a remote forest in Russia's Urals near the town of Nevyansk. Three more fetuses were found by journalists on Friday, bringing the total to 251.

The fetuses were labeled with what police believe are registration numbers identifying both the mothers and the hospitals they originated from.

The finding sparked rumors that the fetuses belonged to a medical facility that practiced illegal abortions, or to an organization that conducted illegal medical research.

According to Russian law a woman can legally have an abortion if the fetus is younger than 12 weeks.