European Parliament backs Estonia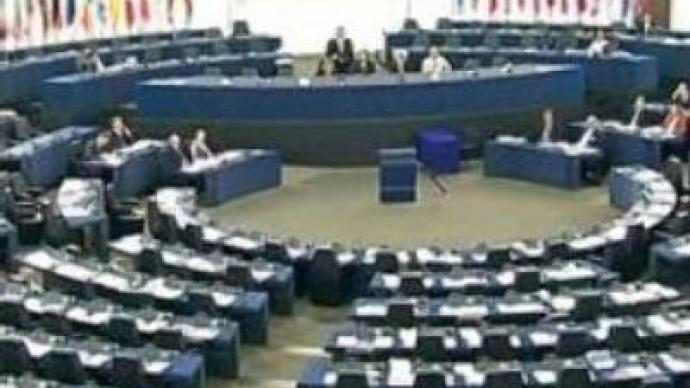 The European Parliament has pledged firm support to Estonia in its row with Russia over the removal of a World War II memorial in the Estonian capital, Tallinn.
The deputies also expressed alarm at a spate of recent cyber attacks on Estonia's government websites, which are suspected to originate from Russia.The European Parliament has emphasised its solidarity with Estonia over the recent relocation of a Soviet war monument in Tallinn. The move provoked an outcry from Russia which claimed the Estonian government was committing a blasphemous act against the memory of the Soviet soldiers who died fighting the Nazis.The European Parliament criticised what it called Russia's "megaphone" diplomacy during the affair.
"We made it clear to Russia also at the last summit that the concerns should be addressed through dialogue rather through megaphone diplomacy. And we regret that demonstrations which took place in Estonia turned into riots,"
said Benita Ferrero-Waldner, European commissioner.The overwhelming message at the European Parliament is one of sympathy with Estonia and not with Russia and criticism of Russia for not having done more to stop the looting, rioting and cyber attacks that followed.Only a few lone voices defended Russia's indignation over the digging up of its dead war heroes.
"Events have shown that the Russian minority hasn't really integrated into the Estonian society, and the Estonian government has a duty to follow constructive path towards finding a solution to this,"
said Eva-Britt Svensson, MEP, Left party. It is hoped that emotions will subside on both sides and the cyber attacks will be brought under control.Commenting the issue to Russia Today, Editor-in-Chief of the "Russia in Global Affairs" magazine, Fyodor Lukyanov said:
"According to contemporary European tradition there is no need to use history in current politics. That's why the European integration was so successful. Unfortunately, this is a completely different approach in relations between Eastern European countries and Russia, both parts use history as a mean in today's politics."
You can share this story on social media: