Estonia classifies plans for "Bronze Soldier" removal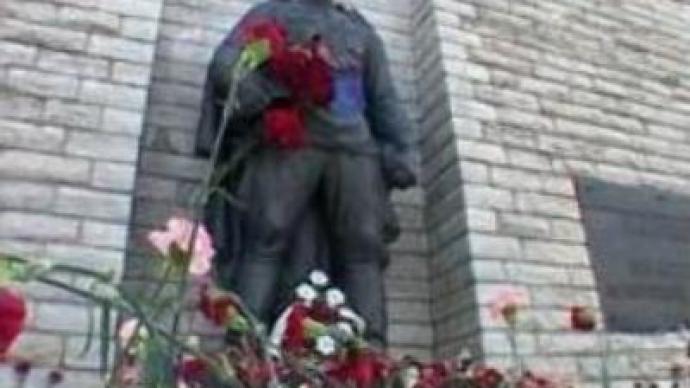 Estonian authorities have classified their plans for dismantling the monument to the fallen Soviet soldier in Tallinn as an official secret. The government says the move is designed to ease tensions and prevent clashes on May 9.
The decision to remove the monument and rebury the remains was taken late in March this year despite protests from Russia and World War II veterans.The members of the Night Watch movement who have guarded the monument intend to appeal to the Council of Europe in Strasbourg.In 1947, the remains of 13 soviet soldiers who died liberating Tallinn were buried near the "Bronze Soldier" in the city center.About 50,000 Soviet soldiers are buried in Estonia.
You can share this story on social media: