Endeavour astronauts on spacewalk
Published time: 13 Aug, 2007 13:28
Edited time: 13 Aug, 2007 17:28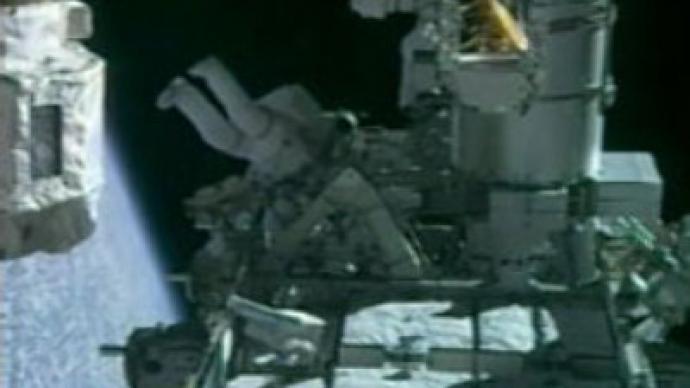 NASA astronauts from the shuttle Endeavour have begun a spacewalk to replace one of the International Space Station's steering gyroscopes. Meanwhile, the Endeavour shuttle itself is in need of repair.
The thermal shield of the shuttle was damaged during lift-off last week. A chunk of insulating foam hit the Endeavour, ricocheting off the fuel tank.
A decision about any spacewalk to patch the gouge is expected on Tuesday.
A deep hole could lead to another disaster similar to the one that destroyed the Columbia in 2003, when hot atmospheric gases seeped into a hole in its wing.