Election official kidnapped in Abkhazia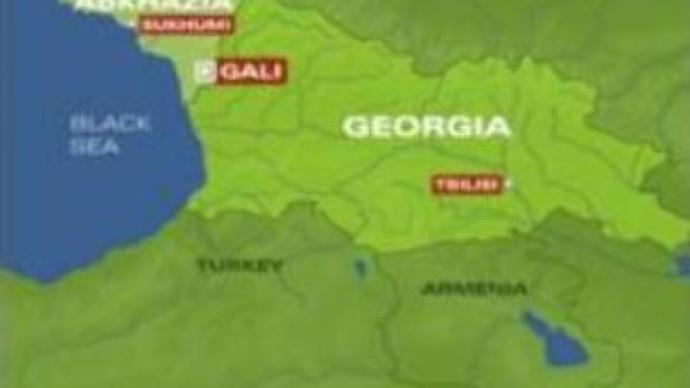 In the breakaway republic of Abkhazia, the Head of a local Election Committee David Sigua has been kidnapped. According to the Abkhazian side, Georgia might be responsible. The latter denies the accusations.
The Presidential Envoy to the Gali region in Abkhazia, Ruslan Kishmaria, told Russia Today by phone that he believes Georgia is responsible.
"Today, at five o'clock in the morning five masked gunmen broke into Sigua's house in the city of Gali and forced him into a car outside, wearing only his underwear. They tied up his wife and other relatives who were at home and gagged them with tape. His wife later managed to free herself and got in touch with us. We started searching the area and followed the clues to the Inguri river which separates Abkhazia from Georgia. We think the abductors waded across. I know that recently David Sigua received several threatening calls from the Georgian side who demanded he meet them on their territory. Sigua is known for his wide support of Abkhazia's independence. I think that the Georgian side is holding him on its territory and will soon present allegations of treason"
However, Georgia rejects the accusations.The Head of the exiled Abkhazian Supreme Council says Tblisi has nothing to do with the incident.
"David Sigua is of no interest to the Georgian authorities or our special forces, as he has limited powers. I think that the incident is the result of a fierce battle between different Abkhazian political groups over local elections. As for alleged threatening phone calls to David Sigua from the Georgian side, I always say in such cases, 'Why not record it?' In my opinion, it is pure speculation".

You can share this story on social media: