Who's the .eco guy on the net: Gore or Gorby?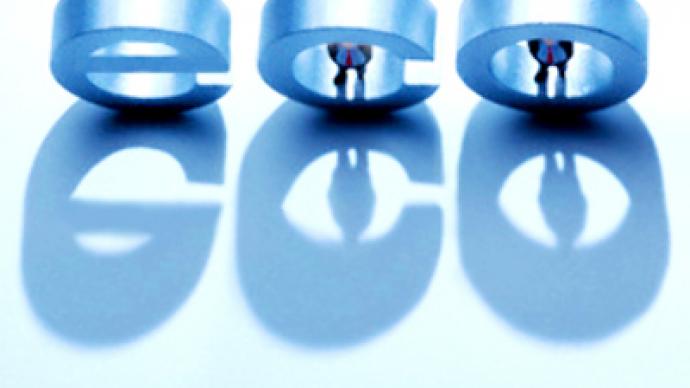 Former political heavyweights and now environmental activists, ex-Vice President Al Gore and ex-President Mikhail Gorbachev, will be pitted against each other in a fight for the new top-level domain suffix ".eco".
Of course the two won't be engaged in an election-style public debate on TV. Rather two organizations they support both want to get control over .eco once it's made available in the first quarter of 2010. Gore is putting his political weight behind the Dot Eco LLC alliance, while Gorbachev is linked to Canadian Big Room through his support of Green Cross International, the Swiss-based ethical and social causes charity that he founded, reports the Times newspaper.
The two organizations announced to the public their intention to apply for the rights to the .eco domain. Internet Corporation for Assigned Names and Numbers (ICANN), the body charged with maintaining and developing the Internet, decided it will make any top-level domains available for private companies as long as they are prepared to pay the fee. Domains like .box or .nyc will join those already operated by ICANN, and the most popular are bound to be the focus of battles by interested parties.
Those eager to claim the new "green" domain have already started campaigning, outlining their future policies as .eco registrars. Last month Mr. Gore's Alliance for Climate Protection released a paper containing its pitch for ownership. The group said that it was "committed to operating .eco as a tight, customer-focused, well-run business in order to use our revenues to help the environment," cites the British newspaper.
Meanwhile Big Room eyes .eco as an internet "watermark" for eco-friendly enterprises and promises thorough screening of applicants to confirm their green nature. The process will be as transparent as possible and relevant data will be made available to the public, the organization says. "We are not going to take the position that we can judge who is green, especially as standards are constantly changing. We will let the consumer decide," cites Big Room co-founder Trevor Bowden's Triple Pundit news website.
Both parties promise to allocate part of their profits to environmental projects.
The price tag for .eco is $100,000-plus, and could potentially bring billions of dollars, depending on its popularity and registration policies. Maintaining a domain however may be costly indeed. Verisign, the company that owns and manages .com, is estimated to have spent more than $100 million developing the .com infrastructure.
You can share this story on social media: