Drug ring aiming at elite night clubs busted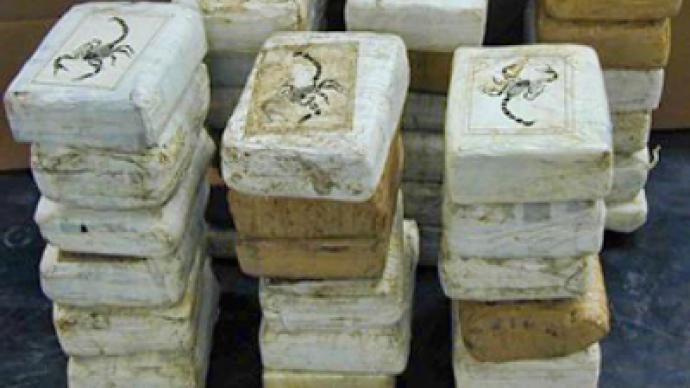 A cocaine trafficking ring has been cracked by Russian and American drug police working together. It involved figures of high position, including a showman and a corrupt police officer.
The ring members were arrested last Thursday as they prepared to make a trial delivery of cocaine originating in Latin America from the US to Russia, head of the Russian drug fighting agency Viktor Ivanov told journalists.
If the first cargo of 10 kg was successful, the traffickers were going to ship 100 kg of the drug per delivery, he said.
"We received a tip from our American partners, and this led to a six-month-long operation to arrest the criminals," Ivanov said.
The operation helped establish off-shore financial institutions and several charities used as front firms for transferring advance money for the drugs.
Ivanov said the leader of the ring is a showman with good standing in the Russian show business, and is involved in organizing tours for a number of star singers.
"He organized visits to Russia and had contacts with many wealthy individuals, which made him believe that he had good opportunities to distribute drugs," the drug police chief said.
The ring was planning to sell cocaine in elite night clubs in Russia's big cities.
In addition, one of the other people arrested is a former police officer, who used his experience to help keep the underhand activities secret.
Ivanov mentioned that at least four ring members were arrested by the Russian law enforcers, although he did not reveal any names. In the US, the DEA is doing their part to arrest the cocaine suppliers.
You can share this story on social media: