Dreams of better life turn Russian villages into ghost towns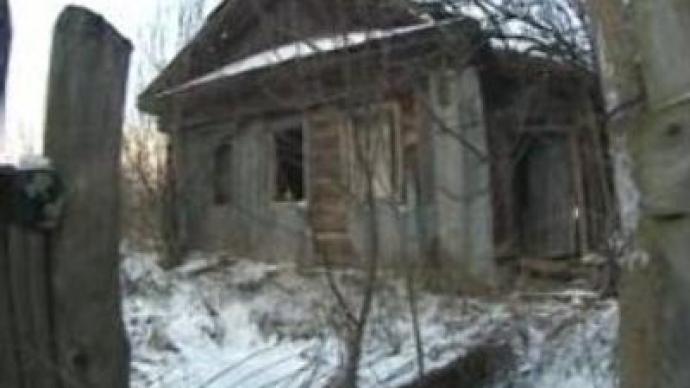 Hundreds of Russian villages are facing a population crisis because people are heading to cities for a better life. Mass migration has left behind ghost towns with only a few elderly people remaining, often struggling to get by.
The village of Chetvyortovo in the Nizhny Novgorod region, about 500 kilometres east of Moscow, looks like a typical Russian countryside: wooden houses and picturesque landscapes. But it is unusually quiet. That's because Chetvyortovo is almost empty, with 60-year-old Anna Ryumina and her husband being the only inhabitants. The couple spent most of their lives working in Russia's Far East. 15 years ago, after retiring, they decided to settle in Chetvyortovo, the birthplace of Mr Ryumin. The Ryumins have witnessed the life of the village fade away.
"I think nobody will come here – there's nothing here,"
says Ms Ryumin regretfully.
"We're growing old, we don't know what the future will bring. Where can we go now, at our age? We have no money to buy a house elsewhere."
Since the collapse of the Soviet Union birthrates and male life expectancy have declined sharply. People in rural areas have been dying off or moving to towns in search of a better life. This is what happened to Chetvyortovo. Most of its 16 houses are now uninhabited and slowly rotting away. The local school closed years ago. There's no gas, and since July no running water either, as the local water pump broke. In summer some holidaymakers come from the nearby towns. But as soon as the snow falls, Chetvyortovo becomes a ghost village. Just once a week the postman comes in a horse sleigh. Occasionally the Ryumins' friends come to visit.
"This used to be a lively village,"
recalls Ivan Tsarkov, former villager of Chetvertovo,
"children were to be seen everywhere, it was so beautiful. Now weeds are growing in the fields, there's no work. When the old ones die off that'll be the end."
Life here has been reduced to waiting and hoping – waiting for someone to drop by or for the pump to be repaired, and hoping against hope that the New Year will bring some change for the better.
You can share this story on social media: