Deputy Russian FM links recess in 6-party talks on N Korea to "technical matters"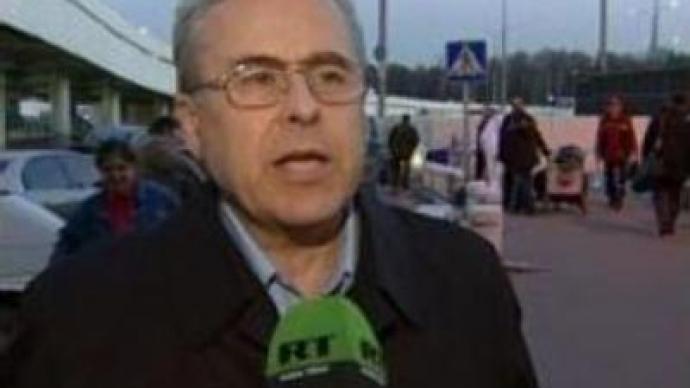 The Deputy Russian Foreign Minister, Aleksandr Losyukov who has returned to Moscow from the stalled six-party talks on the N Korean nuclear problem held in Beijing said recess is linked to "technical matters".
Speaking exclusively to Russia Today Mr Losyukov sais that
"the recess means that we have to resolve some technical matters related to the fulfilment of the agreements which were reached before. It would take some time, and I think we'll be able to continue the dialogue as soon as the problem is resolved."
You can read exclusive interview which Aleksandr Losyukov gave Russia Today following this link:
http://www.russiatoday.ru/test/index.php?id=564&L=
On Thursday, the North Korean envoy was reported to depart for home after becoming frustrated by delays in the transfer of $US 25 MLN.Earlier, the international community had agreed to transfer the money to North Korea, but the U.S. has blamed ongoing technical problems for the delay.Finally, after waiting for four days, North Korea's top nuclear envoy made his way to Beijing airport, having refused to participate in the six-party talks.For its part, the Bank of China claimed it had no idea it was officially involved in the bank transfer arrangements, saying it had not ever been asked to participate. The country's nuclear envoy has proposed the transfer of Pyongyang's unfrozen funds through a South Korean bank branch in North Korea. According to Aleksandr Losyukov, the session of negotiations was more about waiting rather than negotiations themselves. North Korea was waiting to get access to their unfrozen funds as, according to the agreements reached in February, the U.S. promised to unfreeze the funds and provide North Korea with access within 30 days. However, that did not happen.Mentioning the sudden end of the current round of talks, Mr Losyukov said he strongly hopes the agreements that had been reached previously would not be cancelled.
"It would take some time, and I think we'll be able to continue the dialogue as soon as the problem is resolved. At last, I haven't heard that anybody has refused to speak about that further. It means that our agreements reached in February are still valid, and this is a good outcome,"
stressed Mr Losyukov.However, he said that the negotiations were broken down so abruptly that no date for a next meeting had been set.Mr Losyukov had previously warned Russian banks against becoming involved in any money transfer to North Korea.
"A recess means two things: firstly the United States has failed to honour its obligations within 30 days and, second, the plan of measures to freeze North Korea's nuclear facilities within the scheduled 60 days will not be fulfilled,"
he stated.Russia's Deputy Foreign Minister also gave his view of why the frozen funds have become such a stumbling block in the talks on North Korea's nuclear programme.
"It's true, our American colleagues have told us a way of resolving this issue has been already found, and the money is being transferred. But the situation is that there's a major lack of mutual trust between the negotiators, therefore the North Korean participants refuse to continue talks until the money is transferred,"
Mr Losyukov stressed.
You can share this story on social media: