Culture Olympics open in Sochi with Year of Cinema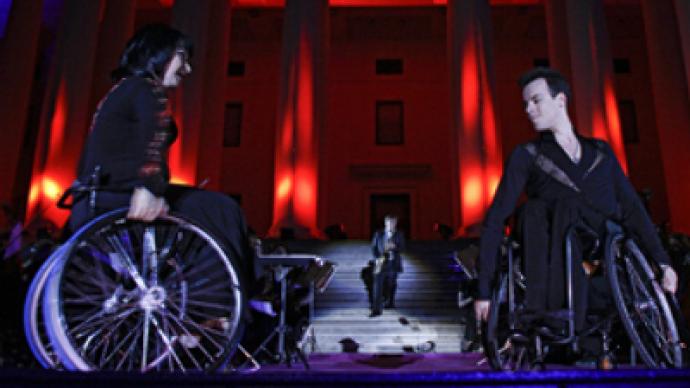 Ahead of the 2014 Winter Olympics, the International Sports Film Festival opened on Monday in Sochi. The film marathon marks the official launch of the Year of Cinema within the Culture Olympics program.
"Sports films are as unique as sports records and sports results. We have selected the best films and look for the prospects at Sochi 2014," the president of the festival, Russia's outstanding figure skater Irina Rodnina said.
The Krasnogorsky sports films festival will screen movies about notable Russian athletes like gymnast Alina Kabayeva and ice skater Evgeny Pluschenko. Other films will focus on Russian trainers and sports commentators, as well as victories by Russian sportsmen.
Films from festivals in Vancouver, Graz, Ljubljana, New York, Palermo and Toronto will be shown, while directors from 18 countries will present their films in Sochi.
Among others, viewers will see a film detailing the story of Scottish champion-bicyclist Graeme Obree, who constructed a bike from old washing machines and became a champion. Another film to be shown concerns the first double-leg amputee, Slovenia's Mirko Lebar, conquering the highest mountain in Europe – Mont Blanc. In addition to those, the inhabitants of the Russian sea resort will get the chance to enjoy a film about surfing.
The festival will display a total of 91 contemporary Russian and foreign films about achievements and victories of sportsmen.
Mayor of Sochi Anatoly Pakhomov said that the event is also giving people the chance to see the city of Sochi before it loses its "Soviet" charm and becomes a modern resort.
"Sochi has always been a city [in Russia] that everyone loved… New hospitals and a new airport are being created here, so there is little time left to enjoy the 'Soviet-style' Sochi," Pakhomov said at the opening of the festival.
The city will host over ten major cinema events during the Cinema Year. In the run up to the Olympics, Sochi will also host the Year of Theatre (2011), the Year of Music (2012) and the Year of Museums (2013).
According to the requirements of the International Olympic Committee, the Cultural Olympic Games begin four years prior to the Olympic and Paralympic games. The Cultural Olympic Games are aimed at representing the city hosting the Olympic Games through culture and art.
You can share this story on social media: