Criminal case follows bird flu outbreak in Moscow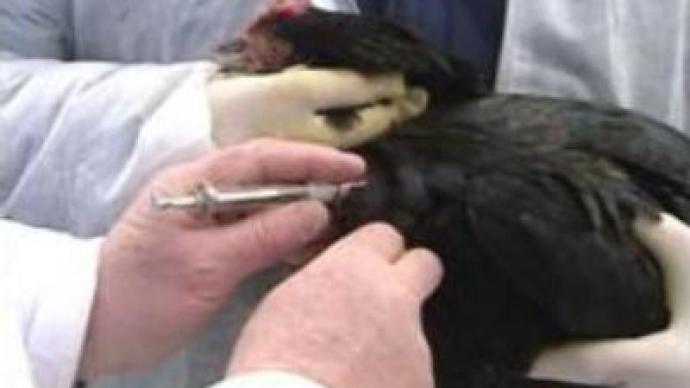 Prosecutors have opened a criminal case following the outbreak of bird flu in the Moscow region. Now it is being investigated whether there were any violations of veterinary rules.
For their part, vets in Russia say the H5N1 strain of bird flu which has been found near the Russian capital, does pose a threat to humans.That is why measures of control on poultry farms around Moscow are tighter than ever before.Meanwhile, the Russian capital is surrounded by outbreaks of the dangerous virus, with reports of dead birds being found in five districts near Moscow.Tests show the strain of this virus is similar to the Asian strain, which has left over 160 people dead.The first cases of bird flu were discovered in Domodedovo and Odintsovo districts. In just a few days deaths among poultry were detected in three more areas: Taldom, Podolsk and Naro-Fominsk. The origin of the virus has been traced to a Moscow poultry market. To stop the spread of bird flu it's been decided to start early vaccination of domestic birds on Monday. The authorities say there have been no human cases and the situation is under control.
'Moscow and the Moscow region authorities understand the seriousness of the threat and they are taking all necessary measures to deal with it. We are not expecting the situation to get worse. It is possible more sites affected by the virus could be discovered. Maybe yes, maybe no,'
Nikolay Vlasov, a top veterinary official, commented.
You can share this story on social media: