Сourt rules on case before examination
Published time: 16 Oct, 2009 09:48
Edited time: 16 Oct, 2009 11:00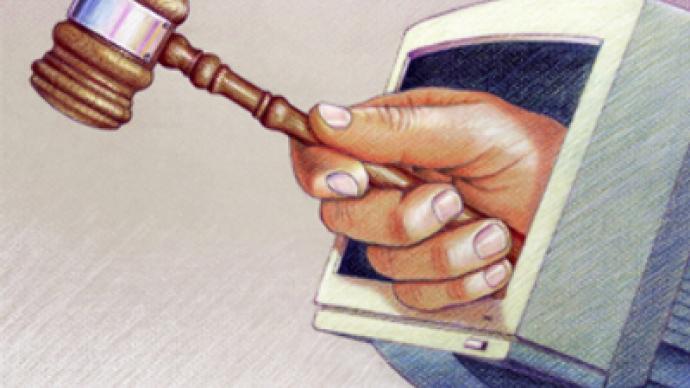 The Supreme Arbitration Court has published on its website a copy of a ruling on a case that was yet to be examined. This ambiguous precedent has caused some to question the legitimacy of court decisions in Russia.
On Thursday October 15, on the official website of the Supreme Arbitration Court of the Russian Federation, it was possible see a copy of a court decision attached to a file of a case that was scheduled to be examined next Tuesday, on October 20. This copy was apparently uploaded to the website by mistake, reports Russian Kommersant newspaper.
The case deals with tax-related claims for an open joint-stock company "AstrahanPassazhirTrans" – a major public transit business in the Astrakhan region. The dispute referred to the procedure of a calculation of Value Added Tax paid as part of regular leasing fees. Tax authorities declined to reimburse to the transit company 711,300 roubles of VAT and fined it for 9,500 roubles. Courts of three lower levels deemed the actions of the tax authorities to be unlawful, but judges of the Supreme Arbitration Court took the side of the plaintiff.
Opinions were divided. According to some law specialists, judges can prepare court decisions in advance before the case has been examined, but they don't have legal power. Such projects are "just working moments, and final decisions can totally differ from these projects," said Yuly Tai, a lawyer from Bartolius law firm.
Others have argued that putting together decisions before cases are examined is against the very essence of court proceedings. "Formally, any projects of court decisions cannot exist since they are not stipulated by the law or arbitration court regulations," commented Dennis Uzoikin, a lawyer from the Bar of the Moscow region. This precedent reveals the existing practice of preparing decisions in advance.
Although preliminary projects of court decisions are possible, the legal community is in agreement that courts cannot make these kinds of projects available for public access, and that it can undermine the very principle of court independence.
The copy of the court decision was soon replaced by the subpoena on the website. The public affairs department of the Supreme Arbitration Court has stated that an investigation on this matter is underway.