Cops charged with buying confessions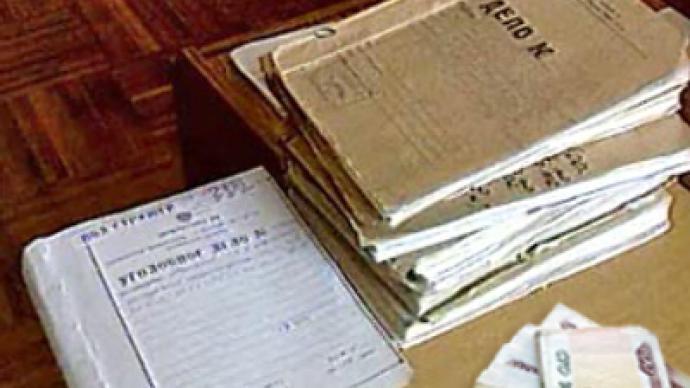 Seven policemen, pressed by their superiors to do a better job, decided that paying poor people for confessions was easier than catching actual criminals.
The policemen, who served in the traffic police in the city of Penza in central Russia, found a simple way to boost their crime resolution rates. Instead of finding real perpetrators, they turned to homeless or simply poor people with no crime records to confess to various crimes for a small fee, reports local news website pnz.ru
In one case, they forged a pensioner's ID card and made an old woman confess to doing it.
Since the policemen mostly investigated misdemeanors, the self-proclaimed criminals didn't risk going to jail, while the policemen were safeguarded from the wrath of their superiors, who threatened to strip them of perks and bonuses.
And if money alone didn't win cooperation from would-be convicts, the cops didn't hesitate to threaten them. One of them planted 200 grams of marijuana he bought himself among a man's things to coerce a testimony from him.
Komsomolskaya Pravda newspaper adds that the policemen held rehearsals with their hirelings before trials to make their words more plausible.
The plot was foiled when one of the fake suspects felt that he may actually go to jail for a crime he did not commit and broke down.
Now all the cases based on trumped-up evidence are being reviewed. The crafty policemen are now in the dock themselves, charged with overstepping their duty, messing with evidence, perjury and illegal dealing in drugs.
The commanding officers, who may have forced their subordinates into the scheme, are also currently under investigation.
You can share this story on social media: