Combat jet producer for just 3 cents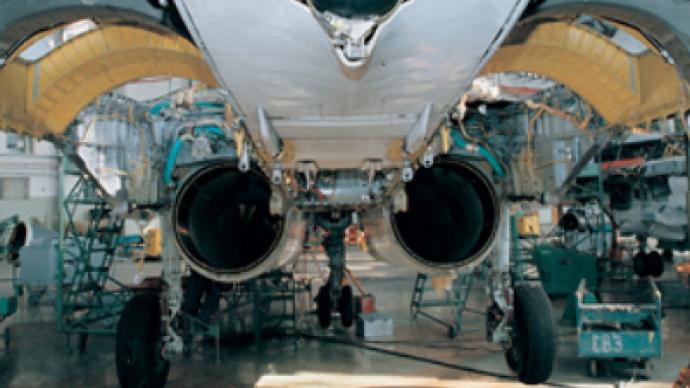 A leading Russian producer of military aircraft, RSK MiG, is worth about 3.5 cents, according to an assets estimate.
The producer of MiG fighter jets with an order portfolio of $4 billion is soon to be transferred from direct state ownership to the state-owned United Aviation Corporation (UAC). The company is pooling major Russian aircraft manufacturers, like Sukhoi, Tupolev and Irkut, to give a boost to national aviation industry.
On September 30, the UAC is to issue additional share tranche for more than $2 billion. The release will be covered by shares of the companies, which the corporation is uniting, and Ernst & Young did an estimate of their assets.
MiG's cost is the lowest on the list, at 0.0000000498308148918584 rubles per share, or just three and a half cents for the whole company, reports RBK Daily business news service. By comparison, Sukhoi was estimated at $230 million by the auditing company.
The record-low estimate is due to the debt amassed by MiG and its poor performance, its spokesman said. As of the end of 2008, it owed almost $1.5 billion and had a $363 million net loss over the year.
Nevertheless, MiG has numerous orders from both the Russian Defense Ministry and international customers. The company, along with Sukhoi, is to become Russia's top military aircraft producer after the merger is complete.
Read also: Abibas, Panasonix, Samcung and Nokla inundate Russian market
You can share this story on social media: