Chinese architects envision man-made mountain forest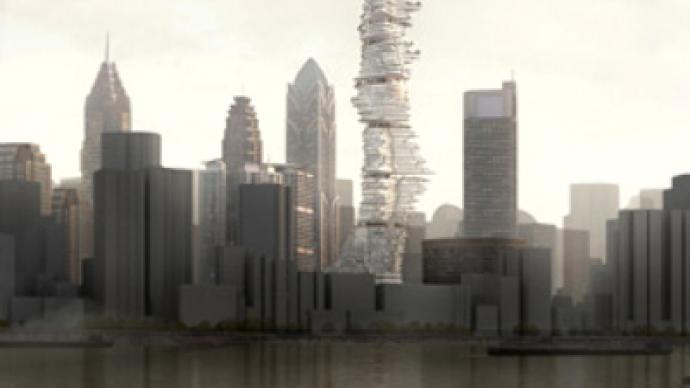 A project of Beijing-based architect company MAD Architects brings what the name promises. The Urban Forest skyscraper looks like an artificial mountain, with vast forests and villages clinging to the hillsides.
The 70 floors of the building proposed for the city of Chongqing are all irregular curved shapes, layered off-center and with lots of vegetation. Each floor is unique, to enhance the impression of the skyscraper as a natural feature rather then something artificial.
Some are just open spaces with growing trees, but most are covered by floor-to-ceiling glass windows with offices, residential areas and pools inside. Circling around them are garden balconies for strolling businesspeople lucky enough to work or live in a building like this.
The construction is supported by the cylindrical core, which hosts communications and elevators.
Designers say they were inspired by mountainous Chinese landscapes when creating the project.
MAD Architects are a Chinese firm with a streak for unusual forms. They have three completed projects and seven more currently in construction, including The Absolute Towers in Canada's Greater Toronto Area.