Chilean miners go on strike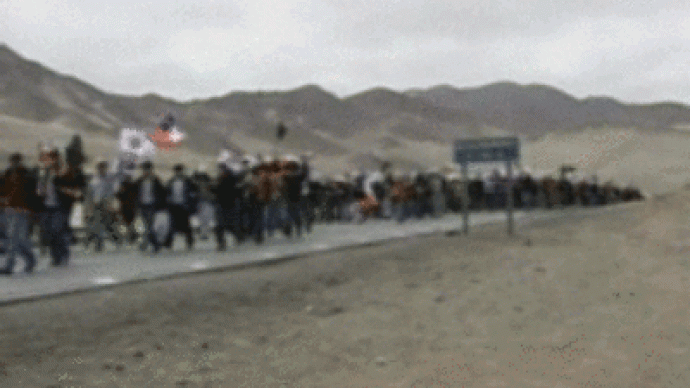 Around 2000 workers at the world's largest privately owned copper mine in Chile have gone on strike, cutting production by almost 60 percent. The miners are demanding a 13 percent wage increase and bonuses of around 21 thousand US dollars.
The strike action at the Escondia copper mine saw workers sleeping in tents overnight and access roads to the site being blocked with rocks and parked buses. The company has offered a three percent rise and a one-off bonus of 17 thousand US dollars.
Chile
is the world's largest exporter of copper.
You can share this story on social media: