Blackhawks win Stanley Cup after 49 years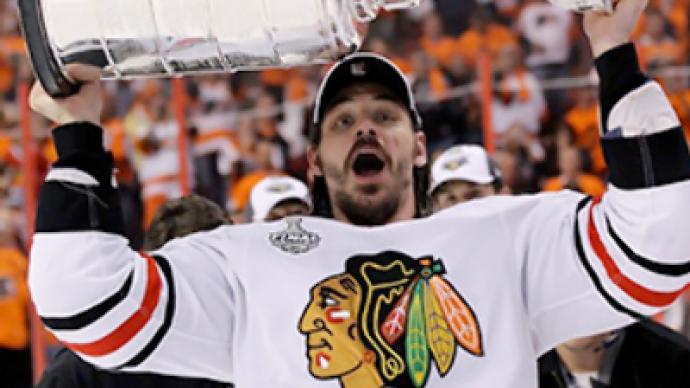 The Chicago Blackhawks have grabbed the Stanley Cup for the first time in 49 years after taking the better of the Philadelphia Flyers 4-2 in the finals of the National Hockey League playoffs.
The sixth match in the best-of-seven series decided the fate of the biggest trophy in North American hockey.
The game appeared to be a tight one as the Hawks only got the win in overtime. Vancouver Olympic silver medalist Patrick Kane capitalized on an assist from defender Brian Campbell to settle the final score 4-3 in the fifth minute of overtime.
Chicago's win is a repeat of their 1961 performance. It should be noted that their rivals on the night have not enjoyed much success in the past few decades either; the last time the NHL crown was in their hands was in 1975.
Blackhawks captain Jonathan Toews was awarded the Conn Smythe Trophy as the Most Valuable Player of the playoffs. He collected 29 points in 22 games of the 2009/10 Stanley Cup.
In addition, the 2010 finals were the first to not have any Russian representatives in either of the teams.
You can share this story on social media: