Chavez threatens banks with nationalisation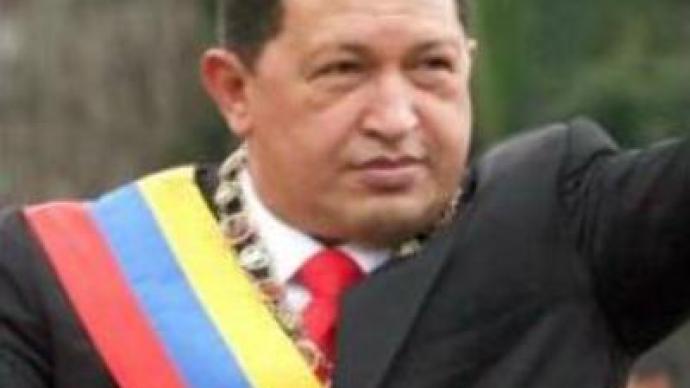 Venezuela's president Hugo Chavez is threatening to nationalise the country's banking sector as well as the largest steelmaker, unless they consider the nation's interest, instead of their own profits.
"Private banks need to give priority to financing the industrial sectors of Venezuela at low cost. The state and I cannot be the only ones responsible for doing that. If private banks do not want to follow this, then they should prepare to hand over their banks to us,"
stated Venezuelan president Hugo Chavez.He calls it unscrupulous if a bank strives to produce its own profit without committing enough for the state. It is "the integral development of the country" as the President puts it that should be above all.It is not clear if Mr Chavez's anger is aimed only at Venezuelan banks or if international banks with subsidiaries in the country are also being targeted.Another focus for nationalisation is the country's main steel producer, Sidor. The company is majority-controlled by a Luxembourg-based business and its shares fell in U.S. trading after the President's speech.Mr Chavez has stated that while Sidor holds a monopoly on steel production and sells its production worldwide, local producers are forced to import goods from China and elsewhere.
"If Sidor, which was privatised during Venezuela's previous governments, does not change its business procedures, I will be forced to nationalise them,"
stressed Hugo Chavez.Meanwhile, nationalisation has already seen some success in Venezuela, with the country's largest telephone company and the electricity sector put under state control. Also, on Tuesday the state oil company took over the last privately run oil operation in the country from major international oil companies.
You can share this story on social media: