New Republic proclaimed in Russia's west
Published time: 8 Jun, 2011 12:55
Edited time: 8 Jun, 2011 19:42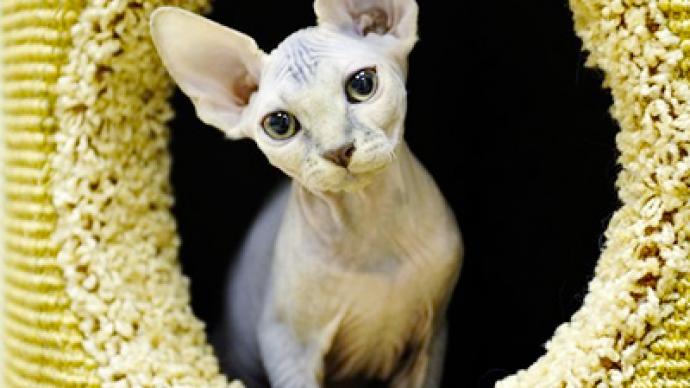 Cat's Republic has emerged in St. Petersburg. It is an entertainment complex which houses an exhibit hall, a club, a café, a library and its true inhabitants – cats.
Cat pictures and photographs are on display in the Republic, as well as designer articles like pillows and photo frames. Everyone willing can buy delicious treats for the complex's residents at the entrance, then feed and pet them.
At the moment the level of cat population in the republic is far from high – there are just ten tailed inhabitants. Three of them have moved there from the State Hermitage Museum. The cats used to hunt mice in St Petersburg's biggest art museum, but now seem to be having a deserved rest.
The exhibition is an affiliate of a cat museum in Vsevolzhsk, a city in the Leningrad region.