Cargo ship leaks oil off the coast of southwest England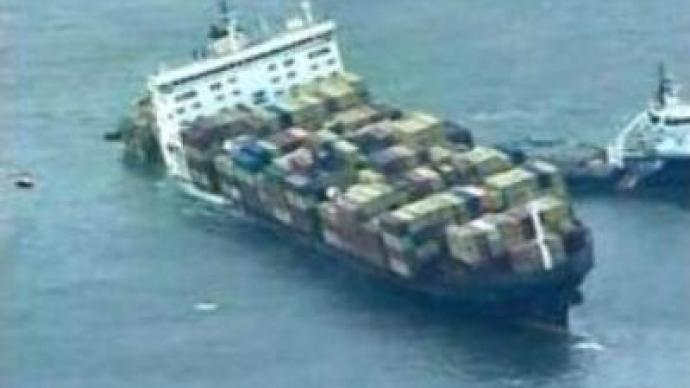 A vessel running aground off the coast of Devon has started leaking oil and shedding containers, some of which are carrying potentially dangerous chemicals, including battery acid and perfume.
A major anti-pollution operation is underway. The authorities defended the decision to tow the vessel towards the coast, saying a "large and long-term environmental disaster" would have occurred had the ship been left out at sea. More than 3.000 tons of heavy fuel oil aboard the ship has been contained, and the procedure to pump out the oil could begin on Monday.
You can share this story on social media: