Car imports face increase in duty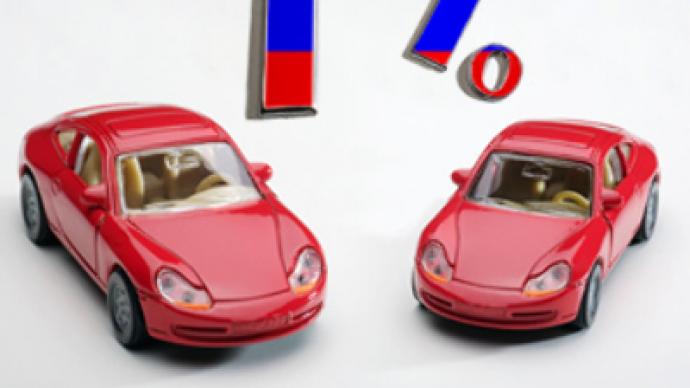 On January 12 taxes on foreign vehicles both on cars and lorries are being raised for the coming nine months. For ordinary buyers this means a price hike on the market.
The new customs taxes for foreign cars imported to Russia have risen by 20-80 per cent depending on the age and type of the car. For example, for foreign cars less than five years old, tax has increased by 25-30 per cent.
According to old rates one had to pay from 0.85 to 1 euro per each cubic centimetre of the engine's volume (depending on the volume of cylinders of the engine). The new rate is between 1.5 and 3.6 euros.
The press service of the Federal Customs Service of Russia has announced that the taxes for cars imported before January 12 will be calculated according to old rates.
Earlier Prime Minister Putin declared that by raising taxes on foreign cars, the authorities will protect the domestic car industry.
Vyacheslav Lysakov, the leader of the motorists' movement 'Freedom of Choice', considers that even after the increase of taxes there will be no sharp increase in demand on Russian cars.
The European Commission considers raising taxes on imported cars by the Russian authorities illegal according to the bilateral agreement on WTO accession.
"The European Commission deeply regrets this position. This measure is contrary to an agreement that we made with Russia back in 2004 as a part of its entry into the WTO," a representative EC said.
Meanwhile, in Vladivostok more than 3,500 cars wait in lines to be registered. More than 12,000 second-hand Japanese cars were imported through the port of Vladivostok during last days of December 2008 year and the first days of January 2009.
The raising of import duties on foreign cars has already been the cause of several large protest actions by motorists in Vladivostok. On December 20 and 21 special police units had to break up demonstrations, arresting 61 people in the process.
The demonstrations in Vladivostok were not the only protests by motorists in Russia.
In December such meetings were organised in Moscow and St.Petersburg, but only an estimated 25 people gathered at each instead of the expected 150. According to the pres-service of administration of the Sakhalin region in Russia's Far East, in Yuzhno-Sakhalinsk the protest action was undertaken by between 500 and 700 people. In Barnaul a column of 150 cars proceeded along one of the central main streets, ending in a meeting of 500 people. In Blagoveshchensk nearly 300 people took part in protests, roughly the same as in Novosibirsk.
In January a meeting opposing the increase in duties was held in St.Petersburg. A demonstratoin in Blagoveshchensk in the Far East followed, with more than 100 people. Its participants addressed not only economic, but also political issues, calling for the resignation of Putin's government.
In total in 2008 333,885 foreign cars passed through Vladivostok customs as they were imported into Russia, a total which represented a 20 % increase on 2007.
You can share this story on social media: