Bush turns to green issue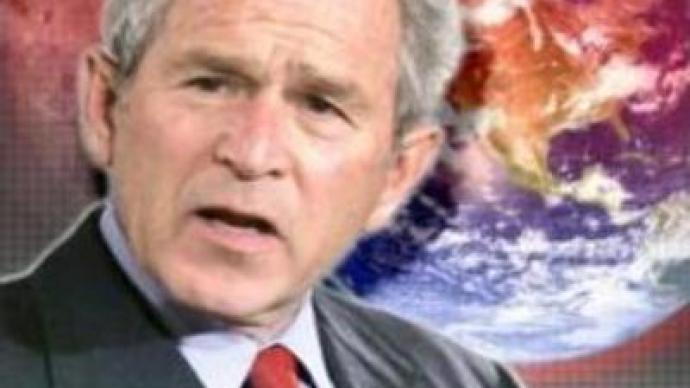 U.S President George Bush has moved to put the issue of climate change at the forefront of his remaining time in office. The move was unexpected, as previously environment protection was not one of his top priorities.
President Bush is calling for a series of meetings to begin this autumn as a precursor to an agreement over global emissions targets. The talks are to bring together the countries identified as the world's worst polluters. The list would include the United States, China, India and some European countries.Bush's proposal has been welcomed by the leaders of Britain and Germany, who have previously been critical of the U.S. approach to climate change.
"I think it is positive that the speech that President Bush delivered shows that nobody can ignore the issue of climate change, not even the fact that it is basically caused by mankind,"
stated German Chancellor, Angela Merkel.The British Prime Minister Tony Blair called it "a big step forward".
"Well, I think that the important thing is, as you rightly implied, for the first time America is saying it wants to be part of a global deal, for the first time it is setting its own domestic targets, for the first time it is saying it wants a global target for the reduction of emissions,"
he said.The devastation left by Hurricane Katrina, which deluged New Orleans in 2005, made clear the price of possible future climate catastrophes, while Al Gore's Oscar-winning documentary "An Inconvenient Truth" put climate change firmly into the public consciousness.When he first took his office in 2001 George W. Bush, as one of his first acts withdrew the U.S. from the Kyoto Protocol – a multinational agreement that called for 35 nations to curb emissions by 5.2% below the 1990 levels by 2012.According to the new "climate change strategy", which Mr Bush outlined on Thursday, the 15 countries are to reach consensus on a long-term goal to reduce greenhouse gas emissions by the end of 2008. Each nation would then decide on how to achieve the goal, having until at least 2050 to do so.
"Each country would establish mid-term national targets and programmes that reflect their own mix of energy sources and future energy needs. Over the course of the next 18 months, our nations would bring together industry leaders from sectors of our economies, such as power generation and alternative fuels and transportation,"
the American president suggested.The Bush administration has drawn much criticism since it took office for not providing political leadership on global climate change. However the public concern over the environment in the U.S. has been growing with the advent of the destructive hurricanes, record temperatures droughts and draught-caused wildfires. The White House now appears to be taking those concerns more seriously.
You can share this story on social media: