Bush to visit Latin America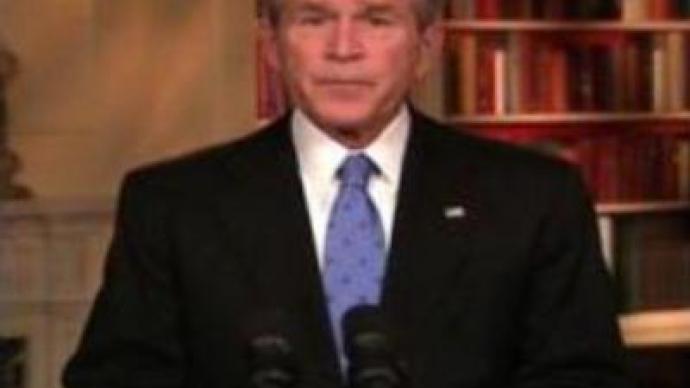 U.S. President George Bush has announced a social aid programme to fight poverty in Latin America. He is due to begin a five-nation tour there on Thursday, which aims to bolster ties with the region.
Recently, Mr Bush has come under criticism for ignoring the continent's troubles. His week-long tour will start in Brazil on Thursday and go on to take in Uruguay, Colombia, Guatemala and Mexico.In a speech at the U.S. Hispanic Chamber of Commerce, President Bush said helping neighbours was in America's national interests.The move comes after criticism from Democrats who rebuked the Bush administration for neglecting the needs of the U.S.'s southern neighbours.George Bush will try to strengthen ties with a region where leftist leaders like Venezuela's President Hugo Chavez are openly hostile to his government, slamming U.S. foreign policy.The trip to the U.S.'s closest ally in the region, Colombia, due to take place on Sunday, could be marred by a recent scandal in which Colombian President, Alvaro Uribe, has been linked to paramilitary gangs.Since 2000, Washington has pumped $US 4 BLN into helping fight Colombia's cocaine-fuelled insurgency.And now Democrats are monitoring the unfolding "paramilitary scandal' after the White House requested another $US 3.9 in new aid.Given the fact the U.S. has few friends among the Andean countries, the Colombian President appears to be the Latin American leader most open for face-to-face dialogue.
You can share this story on social media: