Passengers steer speeding bus to safety after driver dies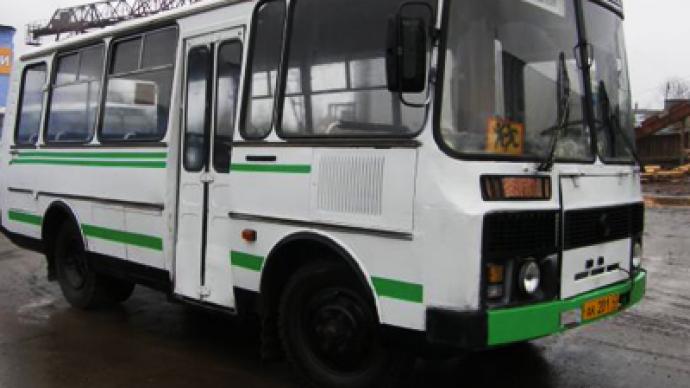 Twenty bus passengers avoided possible death as their driver had a stroke at the wheel: they managed to stop the vehicle as it was speeding off the road.
The incident happened in Russia's Omsk region, Interfax reports.The bus, carrying around 20 passengers, was traveling along the Isilkul – Poltavka highway when it suddenly headed off the road, into a ditch.Seeing that the bus driver was obviously not well, several alarmed passengers rushed to stop the bus, and succeeded before it overturned. The 54-year-old driver died at the wheel. He is believed to have had a stroke as a result of heart disease.The accident is being investigated by local police, but it is unlikely that a criminal case will be opened.This year has seen some similar incidents.  Last month, a Qatar Airways aircraft had to make an emergency landing in Malaysia after the captain's sudden death.In June 2010, an American Airlines air-hostess helped land an airplane with 225 passengers aboard after the second pilot became ill.
You can share this story on social media: