Bus crash near Minsk kills 2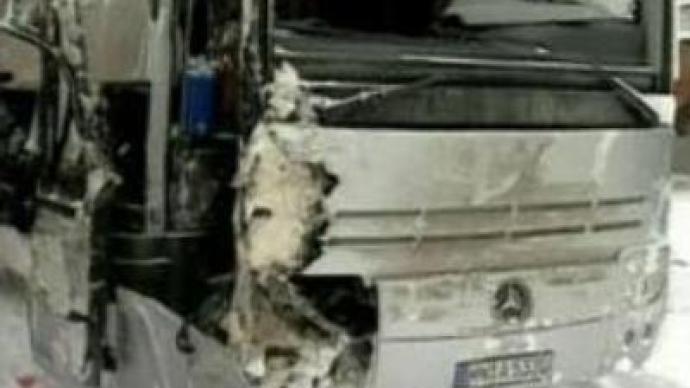 Two people have been killed and four injured in a bus crash 30 kilometres from the Belarusian capital Minsk. It happened at night when a bus carrying tourists from Moscow to Germany turned over and fell into a ditch.
4 people, who had been injured in the crash were taken to hospital, one of them is said to be in a serious, but not life-threatening condition.The rest of the passengers were provided with a replacement bus to continue their trip. The cause of the accident is under investigation.
You can share this story on social media: