Robbery fail: Convict breaks into flat, leaves ID
Published time: 20 May, 2012 11:27
Edited time: 21 May, 2012 08:49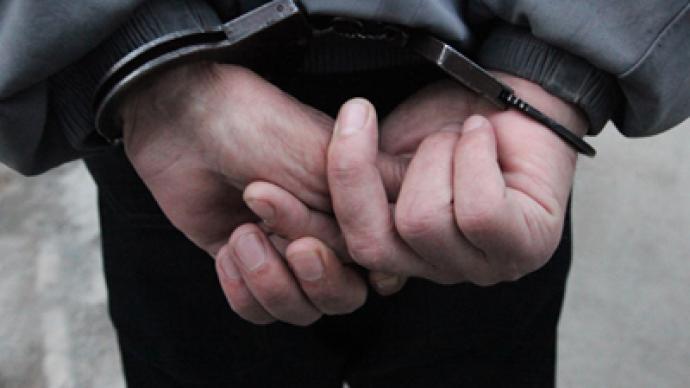 A burglar left his identification papers at the crime scene when he was busted by the homeowner and fled. The repeatedly-convicted thief may have lost his grip while serving time in prison. Oops.
The day started off well for the robber, who broke into a Moscow flat on May 19. He found an apartment worth breaking into, he bent the grill and climbed through a ground-floor window. He quickly found loot of some 50,000 rubles ($1,600) and some gold, but that was when luck deserted him.
He was busted by a 60-year-old lady returning to her apartment at about 1 pm. Upon seeing the woman he jumped out of the window and made a swift, albeit clumsy, escape. So keen was he to get out of the apartment that he did not notice he had dropped his identification papers, namely his certificate of release from prison in the Kostroma Region, Central Russia.
The certificate was found by the police and, luckily for them, apart from the name it also bore a photograph. The old lady easily identified the photo as depicting the man who broke into her flat.
It turned out the 50-year-old Muscovite thief, whose name was not released by the police, has been repeatedly convicted of burglary. And he is heading down that road yet again over the latest break-in.
This is not the only recent case of a dumb robbery fail. Back in May in Colombia, two men involved in an armed robbery of an internet café fled the scene with loot, only to be arrested several hours later. The police discovered that, prior to pointing a gun at the cashier's face, one of the men decided to check his Facebook page and forgot to log off.
Another robber was arrested in Russia after breaking into a grocery store, eating his fill and falling asleep at the scene. His snoring gave him away in the morning, prompting the store's employees to call the police. Police alleged that taking apart the shop's wall, literally brick by brick, may have contributed to the unfortunate thief's fatigue.
­Elena Ostroumova, RT