Border dispute between South Ossetia and Georgia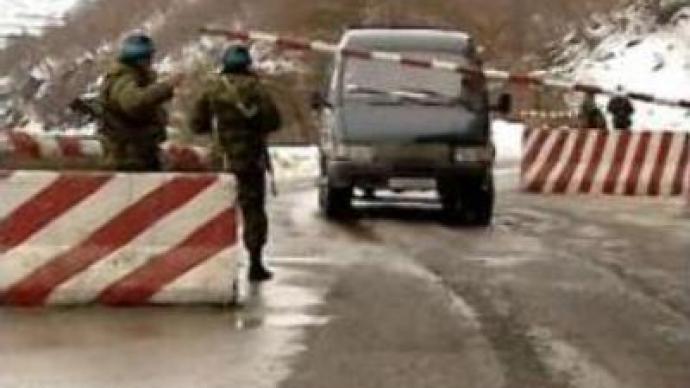 Relations between Georgia and one of its breakaway republics, South Ossetia, are again being tested. Trucks delivering humanitarian aid to Georgian villages were stopped by South Ossetian forces.
They were alleged of violating transit regulations.This follows claims by Ossetian authorities that a group of Georgian soldiers tried to enter the regional capital, Tskhinvali.The Commander of Joint Peacekeeping Forces in South Ossetia, Marat Kulakhmetov, says it is important to co-ordinate the actions of both sides.
"Today at lunch time, the Georgians were planning to deliver humanitarian aids,"
the military commander explains.
"In the conflict zone, there are special regulations concerning such deliveries, and a special note is to be given in advance. But, unfortunately, it was not the case this time around, so South Ossetian officers stopped the trucks heading to a Georgian village. In protest, the Georgians detained two residents of a South Ossetian village. One was a policeman. We're doing our best to sort it our and co-ordinate with the top officials."
All South Ossetian residents detained by the Georgian military are reported to have been released by now.
You can share this story on social media: